NOTE: This page uses real-time stock quotes. Load times may be slower than usual. Information about specific companies is not intended to be a complete description, nor of their securities, nor is this study an offer to buy or sell such securities. DFC does not underwrite or own the securities of the companies the analysts cover. Investors should not rely solely on an analyst's recommendation when deciding whether to buy, hold, or sell a stock and should consult a stock professional for their investment guidance.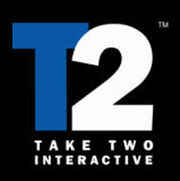 Take-Two Interactive (NASDAQ: TTWO) announced it has completed its acquisition of mobile game developer Zynga. The deal was announced in January 2022 and valued Zynga at over $12 billion. Analysis Zynga was an original pioneer of social games on Facebook. The 2011 Zynga IPO was highly hyped. At the time, DFC Intelligence was a critic of the high valuation. However, Zynga had clear…..

One week into 2022 we have our first major video game acquisition as Take-Two Interactive (NASDAQ: TTWO) intends to acquire mobile game publisher Zynga (NASDAQ: ZNGA). The acquisition will be another attempt by a console game publisher to enter the mobile game space. The big three North America console video game publishers, Electronic Arts (NASDAQ: EA), Activision Blizzard (NA…..

In the recent DFC Intelligence report The Business of Video Games, we classified Take-Two Interactive and Ubisoft as medium-sized traditional publishers.  In fact, they are two of the few remaining notable mid-size publishers focused on AAA-console games.  The companies have a similar revenue base so we thought it would be interesting to compare Ubisoft versus Take-Two Interactive. In terms of revenue, both Take-Tw…..

Click arrow to get full stock quote