NOTE: This page uses real-time stock quotes. Load times may be slower than usual. Information about specific companies is not intended to be a complete description, nor of their securities, nor is this study an offer to buy or sell such securities. DFC does not underwrite or own the securities of the companies the analysts cover. Investors should not rely solely on an analyst's recommendation when deciding whether to buy, hold, or sell a stock and should consult a stock professional for their investment guidance.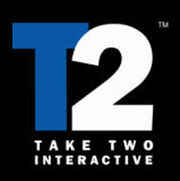 OCT. 1, 2013 • One of the most intriguing features of Grand Theft Auto V is the inclusion of access to Grand Theft Auto Online. The separate online world became available two weeks after the release of Grand Theft Auto V, which has already generated more than $1 billion in worldwide revenue.  Rockstar Games is scrambling to secure sufficient servers to handle the demand, although the studio has warned consumers that delays and glitches are to be expected. The …..

SEPT. 14, 2008 • With the fall selling season fast approaching, Electronic Arts announced that it was breaking off takeover talks with Take-Two after careful consideration of the latter's management presentation and due-diligence materials. Impact: The soap opera…..

JUNE 10, 2008 • While Take-Two Interactive's board of directors holds out for a better cash offer from Electronic Arts, Forbes magazine speculated that the former is negotiating with another takeover suitor: Ubisoft. During a June 5 financial conference call, Take-Two chairman Strauss Zelnick admitted he had held discussions with other interested parties. Ubisoft declined to comment. Impact: Ubisoft has a better reputation for working with acqu…..

Click arrow to get full stock quote