NOTE: This page uses real-time stock quotes. Load times may be slower than usual. Information about specific companies is not intended to be a complete description, nor of their securities, nor is this study an offer to buy or sell such securities. DFC does not underwrite or own the securities of the companies the analysts cover. Investors should not rely solely on an analyst's recommendation when deciding whether to buy, hold, or sell a stock and should consult a stock professional for their investment guidance.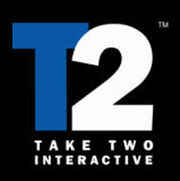 Take-Two Interactive (NASDAQ: TTWO) reported revenue of $5.35 billion for the fiscal year ending 3/31/23. This beat the guidance of $5.24 to 5.29 billion. However, the company reported a net loss of $1.13 billion versus guidance that the loss would be in the $700 million range. For fiscal 2024, ending 3/31/24, Take-Two is forecasting revenue to remain relatively flat at $5.37 to $5.47 billion. Net loss is anticipated in the $500 million range. Despite th…..

Compared to the previous year period, Take-Two Interactive (NASDAQ: TTWO) saw revenue grow 56% in its third fiscal quarter ending 12/31/22. Bookings for the quarter grew 60% over the previous year to $1.38 billion. However, the company also reported a net loss for the quarter of $153 million versus net income of $145 million in the third quarter ending 12/31/21. Analysis Making a year-over-year comparison for Take-Two results is difficult as the company is absorbin…..

In January 2022, Take-Two Interactive (NASDAQ: TTWO) announced one of the biggest game industry acquisitions ever with a $12+ billion purchase of mobile game provide Zynga. That news lasted for a week until it was overshadowed by Microsoft's planned purchase of Activision Blizzard for $68 billion. While the Microsoft/ATVI deal is struggling to get approval, the Take-Two/Zynga deal was easily completed in May. Now Take-Two is struggling with the difficult process of combin…..

Click arrow to get full stock quote