NOTE: This page uses real-time stock quotes. Load times may be slower than usual. Information about specific companies is not intended to be a complete description, nor of their securities, nor is this study an offer to buy or sell such securities. DFC does not underwrite or own the securities of the companies the analysts cover. Investors should not rely solely on an analyst's recommendation when deciding whether to buy, hold, or sell a stock and should consult a stock professional for their investment guidance.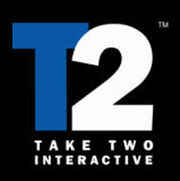 JUNE 10, 2008 • While Take-Two Interactive's board of directors holds out for a better cash offer from Electronic Arts, Forbes magazine speculated that the former is negotiating with another takeover suitor: Ubisoft. During a June 5 financial conference call, Take-Two chairman Strauss Zelnick admitted he had held discussions with other interested parties. Ubisoft declined to comment. Impact: Ubisoft has a better reputation for working with acquired st…..

FEB. 24, 2008 • Take-Two Interactive rejected a $2 billion ($26 per share) acquisition offer from Electronic Arts. The offer was 64% higher than the Feb. 15 closing price. EA had previously offered $25 per share. Take-Two's board of directors rejected the tender by arguing the offer undervalued the pu…..

AUG. 3, 2007 • Towards the end of July, Take-Two Interactive (NASDAQ: TTWO) stock was trading around $20. The stock slowly started dropping during the last week of the month until the news officially hit on August 2. Take-Two shares dropped more than 13% – down $2.17 to $14.74 – in trading …..

Click arrow to get full stock quote