NOTE: This page uses real-time stock quotes. Load times may be slower than usual. Information about specific companies is not intended to be a complete description, nor of their securities, nor is this study an offer to buy or sell such securities. DFC does not underwrite or own the securities of the companies the analysts cover. Investors should not rely solely on an analyst's recommendation when deciding whether to buy, hold, or sell a stock and should consult a stock professional for their investment guidance.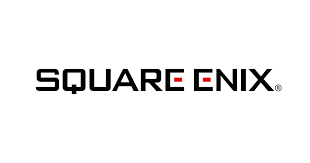 The Embracer Group (EMBRAC-B.ST) acquisition of assets from Square Enix has been approved. The transfer was announced on May 2, 2022, and includes Eidos, Crystal Dynamics, and Square Enix Montreal. It includes IP such as Tomb Raider, Deus Ex, Th…..

Square Enix (9684.T-JP: Tokyo) has entered into an agreement to sell several overseas studios to the Embracer Group. These holdings include Crystal Dynamics and Eidos Interactive. This includes IP such as Tomb Raider, Deus Ex, Thief and Legacy of Kain. The transfer price was listed as $300 million. Analysis Square Enix selling its Western studio holdings is not …..

On April 10, Square Enix released Final Fantasy VII Remake. This game was based on the 1997 hit PlayStation title. Rereleasing classic titles is not new. However, what Square Enix is doing with Final Fantasy VII Remake is taking a historic franchise and making it into a billion dollar plus product. Upon its release, Final Fantasy VII was seen as a key driver for the first PlayStation system. At the time Square, along with then competitor Enix, had the best-sel…..

Click arrow to get full stock quote