NOTE: This page uses real-time stock quotes. Load times may be slower than usual. Information about specific companies is not intended to be a complete description, nor of their securities, nor is this study an offer to buy or sell such securities. DFC does not underwrite or own the securities of the companies the analysts cover. Investors should not rely solely on an analyst's recommendation when deciding whether to buy, hold, or sell a stock and should consult a stock professional for their investment guidance.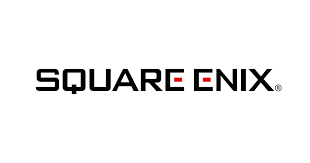 Square Enix's Forspoken is one of the first major exclusives for PlayStation 5 to launch in 2023.  Unfortunately, reviews have been mixed with a current score of only 67 on Metacritic. Analysis Forspoken was a highly anticipated title for both PlayStation 5 and PC.  Most reviews have been mixed with some reviewers really enjoying the title.  Forbes…..

For 2022, Square Enix (9684.T-JP: Tokyo) (OTC: SQNNY)  stock was down 1%.  This compares with a 30% decline for the DFC Intelligence Video Game Stock Index.  However, among Japanese video game companies, Square Enix was one of the weaker performers.  Overall Japanese video game companies had a strong stock price increase of 15%. The big news from Square Enix has been the sale of Western assets and IP to the…..

For the first six months of fiscal 2023, ending 9/30/22, Square Enix Holdings (9684.T-JP: Tokyo) reported a 3.3% decline in net sales and an 11% drop in operating income. Analysis The results for Square Enix were mixed but not that bad. In May, Square sold Eidos, Crystal Dynamics, and the related IP and studios to Embracer Group. The goal was to focus more on blockchain games. The bigg…..

Click arrow to get full stock quote