Virtual E3 came and went without any major announcements. However, the lack of news was itself newsworthy. The E3 show highlighted how the console manufacturers have vastly different strategies going forward.
The E3 show has always been primarily about the major console systems from Microsoft, Sony, and Nintendo. In recent years, Sony has dropped out of E3 while Nintendo focuses primarily on its Nintendo Direct event. So the real hope was that E3 week would spur companies to make major announcements. That did not happen. Nintendo did not announce a new hardware system and software release dates remain vague.
Nevertheless, E3 week did show large companies are taking diverse strategic approaches to the game space. The lack of "news" is a sign of maturity for an industry that does not necessarily need a new hit to drive engagement.
The different approaches of Sony, Nintendo and Microsoft might be the biggest news from E3. The past year has been amazing for Nintendo while production shortages have slowed sales for Sony's PlayStation 5 and given Microsoft some breathing room.
Sony remains all about its high-end PlayStation 5 hardware system. The product remains hard to find and shortages are going to continue well into 2022. Unfortunately for Sony this has given Microsoft time to play catchup.
Microsoft is finding it hard to compete with Sony on the hardware front, so they are following a strategy of building a larger game ecosystem that goes beyond the console consumers. The hope is that Xbox products can be provided to a consumer base that owns a wide range of hardware.
Nintendo's strategy is somewhere in-between Sony and Microsoft. At Nintendo Direct, a diverse lineup of products for the Switch was announced. This included a teaser for a new Legend of Zelda, but not until 2022. Instead, the focus was appealing to an older audience with classic Nintendo franchises and solid support from Japanese developers.
Key Nintendo releases include a 2D Metroid game and a Mario Party game, both of which look to go back to the success these franchises enjoyed in the 1990s. The Switch is also home to a growing library of strategy and adventure titles that are well suited for a portable system.
What Nintendo did not announce was a new hardware system. Staying with the current Nintendo Switch makes sense. In 2020 the Switch broke records for console system hardware sales. Sales continue strong into 2021, even if they are not expected to reach the level of 2020, the Switch could have the second-best year ever for a console.
In comparison, Sony's forecast for PlayStation 5 shipments through the end of fiscal 2022 are half of the units the Switch did in 2020. Even looking ahead to fiscal 2023, Sony is not forecasting sales to reach the lofty heights of the Switch.
For its part, Microsoft seems to be breaking from the arms race with Sony and going at a more inclusive strategy. While Sony focuses on high-end games and hardware, Microsoft is looking to diversify its products offerings. Long-term this more strategic approach could be a winner.
What we didn't see at E3 were a lot of new games or solid release dates. Halo Infinite is still slated for Xbox in 2021 but without a firm date. Meanwhile, Microsoft does have a November 11, 2022, release for Bethesda's Starfield.
The good news is that video game demand remains at a record high and that is likely to continue as big new titles release in 2022 and beyond.  Meanwhile products like Microsoft's Flight Simulator and Forza Horizon 5 racing help drive sales of custom accessories.
The $350 Turtle Beach controller for Microsoft's Flight Simulator is an example of how the game demographic has grown.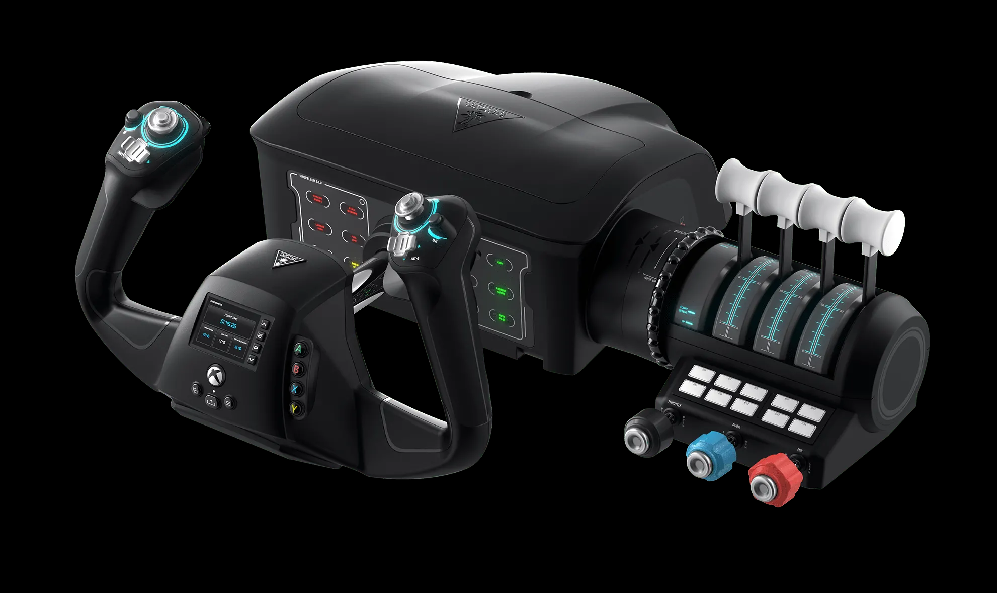 Perhaps the best summary of E3 is that Verizon gave a keynote speech. The focus was on what 5G networks can provide to the future of the video game business. This is far removed from the traditional E3 focus on the hit products for the upcoming holiday season.
Strong video game sales over the past year have given companies breathing space to build more strategic approaches to the business.  In terms of short-term products, E3 2021 was lacking.  However, E3 2021 was important as a glimpse of maneuvers that will have a major impact on the video game industry over the next few years.
The latest DFC forecasts for PC game software and console games are available now and are updated on a regular basis. The full PC game market report was released this week and will be followed by an updated console market report post E3.
This report analyzes and quantifies the global market for PC game software and hardware. This report is updated on a regular basis as part of the ongoing DFC Intelligence Global Video Gaming research program that provides comprehensive coverage of global video game revenues, trends and forecasts.
Purchasers of the report will receive DFC's most current forecasting and analysis. There is the option to purchase the report as a stand alone product or to receive the report along with subsequent updates for a nominal upgrade cost. Our goal is to provide data and analysis that best suits the needs or individual client firms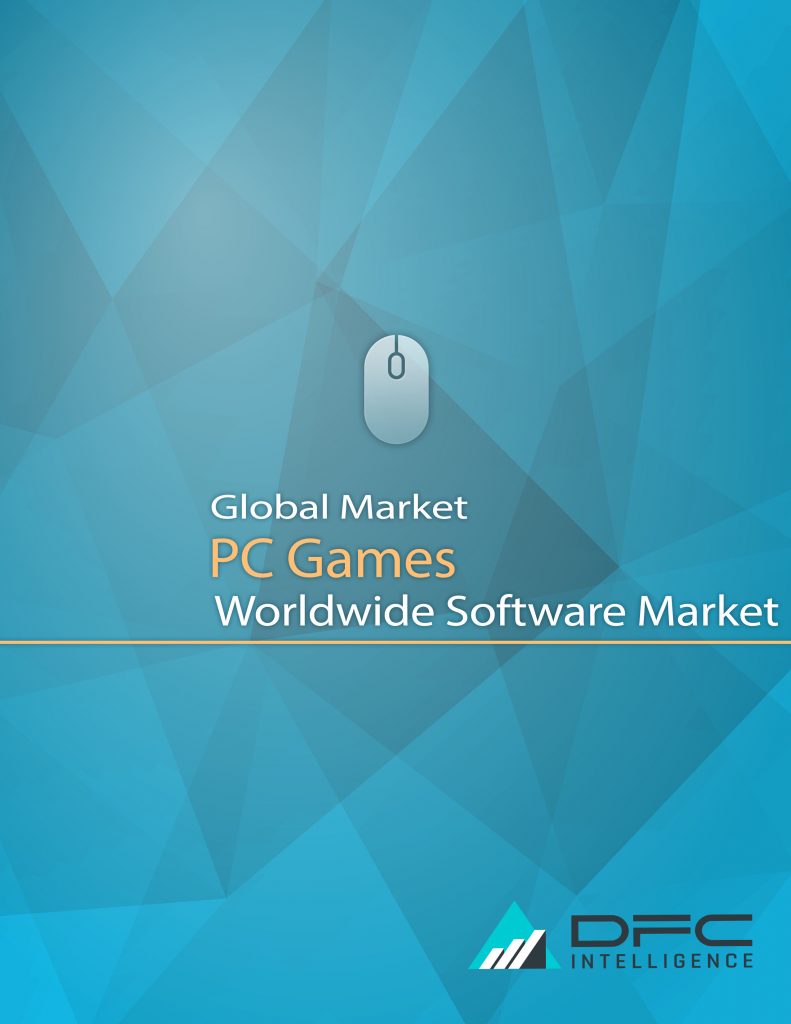 Video Game Console Forecasts
These are the latest DFC Intelligence video game console forecasts for the major systems. The forecasts includes data in an Excel spreadsheet with historical sales and five-year forecasts for video game console systems from 2008-2024. Forecasts are broken down by platform and region.