NOTE: This page uses real-time stock quotes. Load times may be slower than usual. Information about specific companies is not intended to be a complete description, nor of their securities, nor is this study an offer to buy or sell such securities. DFC does not underwrite or own the securities of the companies the analysts cover. Investors should not rely solely on an analyst's recommendation when deciding whether to buy, hold, or sell a stock and should consult a stock professional for their investment guidance.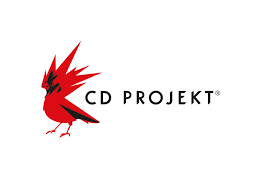 CD Projekt, based in Poland, is the developer and publisher of Cyberpunk 2077.  The company has been around for many years, but DFC Intelligence first became interested in them when they launched Good Old Games/GOG.com back in 2008. Good Old Games was designed as a digital distribution service for PC games along the lines of Steam.  The twist was they focused on older IP.  DFC did an analysis of the GOG and CD Projekt back in 2009…..

JUNE 9, 2015 • CD Projekt SA reports its Witcher 3 sales have surpassed 4 million units sold in two weeks. The title, The Witcher 3: Wild Hunt RPG, was released on May 19 for the PC, PlayStation 4 and Xbox One platforms. The previous two installments in the franchise have together sold 10 million units, according to the company. Although CD Projekt does not break out the figures, that tally is two million higher than the combined total announced last September……

MAY 28, 2011 • In what may be a first in presidential gifts, during his visit to Poland, President Barack Obama was presented a collector's edition copy of The Witcher 2: Assassins of Kings by Polish Prime Minister Donald Franciszek Tusk. The PC game was developed by CD Projekt in Warsaw. Impact: Although the gift was likely a sly play on, and acknowledgement of, the demise of Osama bin …..

Click arrow to get full stock quote