NOTE: This page uses real-time stock quotes. Load times may be slower than usual. Information about specific companies is not intended to be a complete description, nor of their securities, nor is this study an offer to buy or sell such securities. DFC does not underwrite or own the securities of the companies the analysts cover. Investors should not rely solely on an analyst's recommendation when deciding whether to buy, hold, or sell a stock and should consult a stock professional for their investment guidance.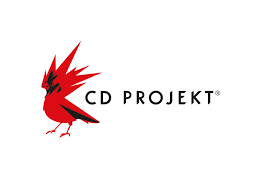 CD Projekt (OTC: OTGLY) is a Polish video game company whose stock was hammered after the December 2020 release of Cyberpunk 2077. After a major drop in value during 2021, CD Projekt stock fell a further 40% in 2022. However, Cyberpunk 2077 is looking like a strong performer going into 2023. CD Projekt has also announced a major strategy based around…..

For the first nine months of fiscal 2022 ending 9/30/22, CD Projekt (OTC: OTGLY) reported that net sales were flat at €133 million.  However, the company showed a net before-tax profit of €57 million (up from €29 million in the first nine months of 2021). Analysis CD Projekt is recovering from its disastrous launch of Cyberpunk 2077 in December 2020.  Cyberpunk is actually enjoying somewhat of a renaissanc…..

Poland-based game company CD Projekt released a long-term strategy update.  The company is planning for a number of games in the Witcher and Cyberpunk universes.  CD Projekt is also working on a new IP codenamed Hadar and is exploring opportunities in film and TV.  The company is also opening a new North American studio in Boston and expanding its Vancouver studio. Analysis In December 2020, CD Projekt launched the highly anticipated Cyberpunk 2077. The game was fille…..

Click arrow to get full stock quote