Video Game Technology Soars as People Communicate Online
Times of trouble can bring major societal changes that often last well beyond the return to normality. During the COVID-19 crisis, video game usage is soaring as games become a primary leisure time activity by default. More importantly games are functioning as a communication tool for people to get together.
In an effort to understand potential long-term terms, DFC Intelligence has been talking with several companies that are leaders in this front. We see opportunities not only for individual games but also in the hardware and technology that improves communication among users.
Games are seen as highly competitive, but in today's environment the focus has been around social features. Instead of just killing other players anonymously, games are being used to communicate among friends. The ability to talk with other players is crucial.
Among games one of the biggest beneficiaries is Roblox. Roblox has been around for years, but is considered a game for kids. The company estimates that about 2/3 of children age 9 to 12 in the U.S. have tried Roblox.
As high school and college students are forced to take classes online, many of them are coming back to Roblox. This is a product where users build the world and the games within that world. In 2019, the company paid out $110 million to small game developers.
Roblox is a safe place where people can talk to each other while casually playing games. Unlike the high testosterone esports products, non-gamers and gamers can get together in a social, as opposed to competitive, environment. The company says its two fastest growing demographics are ages 13 to 17 and 18 to 24.
In late February, Roblox announced it had raised $150 million in funding. This money will likely be used to fund international expansion. Roblox has put a heavy focus on making their product safe. Adding new languages is tough because as Chief Business Officer Craig Donato said you need to figure all the ways people swear in Portuguese. Thus they are taking international expansion carefully to assure the integrity of the product.
Of course, the actual games are only one part of the equation. The enabling technology for making games online communication tools is likely to continue to do well. In the general market the sudden awareness of Zoom Video Communications video conferencing tools has resulted in a soaring stock price.
With games, audio now becomes a crucial component for consumers. Turtle Beach (NASDAQ: HEAR) is a public manufacturer of game headsets. The company saw its shares soar in 2018 with the surge of Fortnite. The stock came back to earth and has only seen a modest uptick in the past month.
Over the years, Turtle Beach has been best known for its headsets designed for video game console systems. However, the company is rapidly expanding into the PC market. In 2019, they acquired ROCCAT, a German manufacturer of gaming mice and keyboards. This is an area that was expected to soar well before coronavirus forced everyone to stay at home.
There is also the nuts and bolts of communication. Among gamers, two voice communication technologies that are widely in use are Discord and TeamSpeak. Discord is the more widely used service, but TeamSpeak has dominated among professional esports teams.
TeamSpeak provides hi9gh-quality voice communication for gamers and has been around for years. TeamSpeak gained significant attention when it was featured in a classic 2006 episode of South Park on World of Warcraft (Make Love, Not Warcraft).
On April 9, the company announced TeamSpeak Tournament Edition that will enable game events that, prior to coronavirus, would have been held live, to run virtually. These are high-level events such as Overwatch League and iRacing.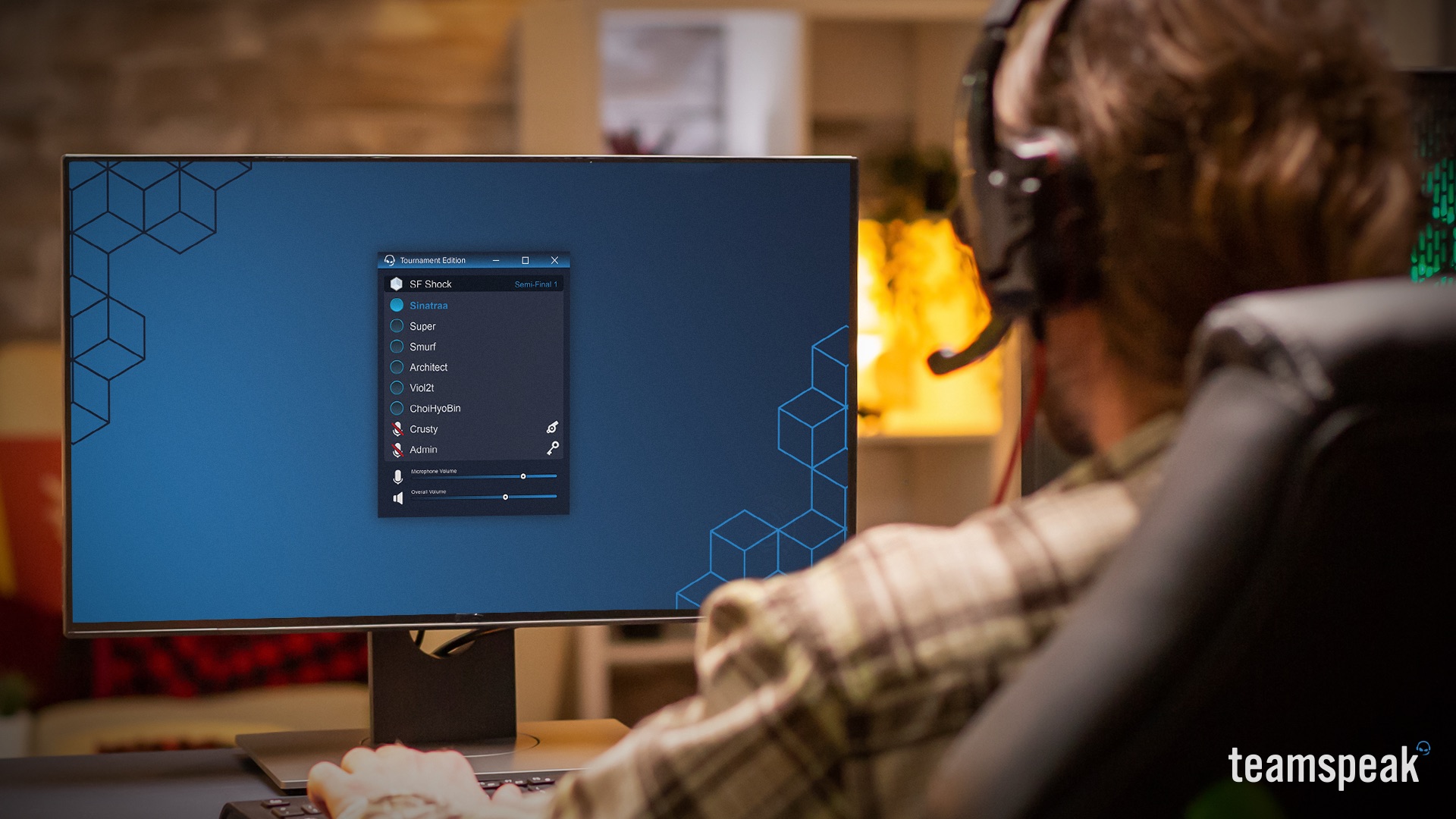 Of course, the big issue is whether this usage will be a short-term spike that dies off as society returns to normal. Clearly this will be an issue for some products. In other cases, for example Zoom, investors may be too exuberant.
In the long run, anything that increases usage and awareness is a good thing. Most importantly, a large number of consumers will understand the value of high-quality communication tools. Companies like Turtle Beach and TeamSpeak have many low-cost competitors. Outside of professional gamers, the mass of consumers have tended to take audio communication for granted.
Going forward, DFC Intelligence is forecasting that the current crisis will actually see some significant growth for the video game industry. The biggest beneficiary is PC games, hardware and accessories. When forced to stay at home, consumers realize the limitation of a small screen smartphone. More expensive high-quality PC products start to look like a wise investment.
In May, DFC releases its annual look at the PC game market, including hardware. Currently we are busy trying to analyze data on consumer spending. Primarily this involves looking at historical spending data going back to the Great Depression. There have been numerous economic crisis throughout history and they tend to have lasting changes when the dust settles.
DFC Intelligence is currently hosting calls with both institutional investors as well as individuals and companies looking to get some understanding of market trends.
Contact us to schedule a consulting call and hear our current thinking on the video gaming and digital entertainment space.