For Over 25 Years DFC Intelligence Analysts Have Been Cited For Insights on the
Video Game Industry
Click a topic to see examples of DFC media interviews.
DFC also does regular investor interviews and briefings analyzing the impact of recent news and trends.
Signing Up for regular DFC briefs is free using the button below.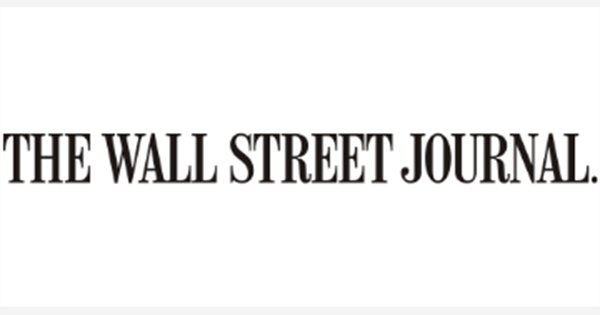 November 2020: Wall Street Journal video How PlayStation Saved Sony

Live interview with DFC Intelligence analyst David Cole at GDC 2015
Online Games and Games as a Service
DFC Intelligence was an early tracker of online games and the movement to digital delivery. The Los Angeles Times and Salon are two examples of publications that contacted DFC to look ahead to online trends.
In both cases the major issue was how can the market grow and how many products can it support?
DFC was a pioneer in tracking the growth of a video game market in China. Back in 2006 when there was no market the South China Morning Post quoted DFC on China as having major growth potential. Of course, DFC underestimated that growth potential as China is now the world's leading video game market.
The Financial Times and Wall Street Journal were two publications that started to look at how online games might pioneer new business models and expand the audience. The focus was on mass market games going online. At the time, DFC Intelligence was working closely with companies like Lego and Disney to explore the market growth opportunities that exploded over the next decade.
The past decade has seen enormous interest in the idea of cloud games, or what is now often called a Netflix for games. This trend has come and gone and saw its latest hype cycle in late 2019 when Google launched the Stadia service. As always, DFC Intelligence was around to burst a bubble in the latest big new thing, even as cloud games still have a big future.
The cloud game trend will only heat up in 2021 with new services from Microsoft and Amazon. This is a complicated on which DFC has a great deal to say. There will likely be some successful services but the competition will be stiff.
Forecasting New Console Systems
New video game hardware systems are the biggest news generator for the video game industry. DFC has a solid track record of assessing sales potential
The first console generation DFC forecasted in detail was for the 1995/1996 launch of the Sega Saturn, Sony PlayStation and Nintendo 64. Admittedly our forecasting was not as sophisticated. However, DFC was vocal about the long-term potential for dedicated console at a time when many analysts believed that personal computers would make consoles obsolete.
One of DFC's first quotes was in Newsweek on the launch of the Nintendo 64. In describing the "incredible marketing" around Nintendo's Hot Box we stated the core theme of the importance of marketing,
In 1999, the Los Angeles Times looked to DFC to analyze the market for new console systems. At the time the Sony PlayStation 2 and Sega Dreamcast were preparing for launch. The article was interesting because it quoted Kevin Bachus of Microsoft on why PCs were better than consoles. Bachus was a key pioneer behind the original Xbox which launched two years later.
For the 2005/2006 launch of the Xbox 360, PlayStation 3 and Nintendo Wii, DFC Intelligence was more vocal in its opinion. Sony's strategy was a mistake in DFC's opinion and that was famously expressed in a piece entitled Could Sony go From First to Worst? Sony had a huge lead with the PS2, but DFC thought the company was opening the door for Nintendo and Microsoft. At the time this was a contrary opinion but it proved to be correct.
With the 2012/2013 launch of new systems, DFC's analysis of the situation had flipped. This time it was Microsoft's strategy that was questioned. DFC went on the record as saying that the PlayStation 4 would likely do very well with weaker offerings from both Microsoft and Nintendo. This proofed correct as the Wii U was one of Nintendo's biggest failures and the PS4 outsold the Xbox One by about 2-to-1. While some observers claimed DFC was on Sony's payroll the, at-the-time, pessimistic DFC forecasts for Microsoft and Nintendo were actually too high.
In Battle of the Boxes, the Economist talked to DFC about Microsoft's strategy to try and conquer the living room.
In 2012, CNN quoted DFC in an article entitled Why Console Gaming is Dying? This was not our opinion but our analysis could definitely be used to make that argument.
The 2020 launch of the PlayStation 5 and Xbox Series X/S is a huge news story continuing into 2021. As details about the new systems were unveiled, DFC became increasingly vocal about its opinion. DFC now forecasts that the PlayStation 5 will significantly outsell the Xbox systems. However, this has become an increasingly complicated issue that is about more than just pure hardware sales. Increasingly consoles are becoming a platform to sell multiple services and the short-term versus long-term outlook is a complicated issue. To see some of DFC's recent media insights. Check out some of these articles.
DFC Intelligence was fairly bullish about the Switch launch. For the first three years of the system Switch sales met our expectations. However, sales exploded with the COVID crisis of 2020. In 2021, a major focus will be on the sales potential for Nintendo products.
Analysis around Nintendo products has been a long-term topic for DFC Intelligence. Nintendo has proven how to capture revenue from rereleasing older video game products. This is a trend that many companies may look to capitalize on in coming years.
CD Projekt, based in Poland, is the developer and publisher of Cyberpunk 2077.  The company has been around for many years, but…
 THE BUSINESS OF VIDEO GAMES: A COMPLETE OVERVIEW OF GAME INDUSTRY TRENDS October 5, 2018 SAN DIEGO, CALIF. – DFC Intelligence is…
 THE BUSINESS OF VIDEO GAMES: A COMPLETE OVERVIEW OF GAME INDUSTRY TRENDS October 5, 2018 SAN DIEGO, CALIF. – DFC Intelligence is pleased…
SAN DIEGO, CA: Industry analyst firm DFC Intelligence has released its new worldwide PC game market forecast.  DFC predicts that that the…
July 11, 2017 SAN DIEGO, CALIF. – Market analyst firm DFC Intelligence has issued a new report focused on the leading mobile…
[vc_row][vc_column][vc_column_text]NEW HARDWARE EXPECTED TO DRIVE GAME INDUSTRY SALES OVER $100M IN 2017 June 27, 2017 SAN DIEGO, CALIF. – Video Game Industry analyst…
CONSUMERS EXPECTED TO SPEND $40 BILLION ON CUSTOM PC GAME HARDWARE BY 2021 May 22, 2017 SAN DIEGO, CALIF. – Market analyst firm…