Overview
As the video game industry has become a key driver of consumer leisure expenditures, many leading media enterprises are actively entering the space. Microsoft's pending acquisition of Activision Blizzard is one of the largest media deals ever.
Of course, Microsoft has been a major player in video games for years. The fact that Microsoft is taking the acquisition route after years of struggling in the console game business shows 1) how difficult it is to become a major player and 2) that the video game industry is now so important it is worth the struggle.
Major players like Google have been expanding into the video game business on multiple fronts for years. The closure of Google's Stadia cloud game service early this year was only one example of many Google investments in the game space. Companies like Google and Microsoft explore many avenues and are not afraid of failure.
After interviewing Google gaming guru Jack Buser, DFC is looking at another major upcoming player in video games, Amazon. Like Google, Amazon has many investments in the video game space, including being a leader in cloud game delivery.
However, Amazon is also investing in developing, publishing, and distributing video games. This has proven to be a challenging area for established media companies. Indeed, Amazon Games struggled with some of its early games.
Instead of retrenching, Amazon Games has come out of the gate swinging in 2023 with the announcement of some major publishing and distribution deals.  Much of this appears to be driven by the head of Amazon Games, long-term industry veteran Christoph Hartmann.  As the first anniversary of taking charge of all Amazon Games, including Prime Gaming, approaches, we thought it would be a good time to talk with Hartmann about the future for Amazon Games.  
Christoph Hartmann, Vice President, Amazon Games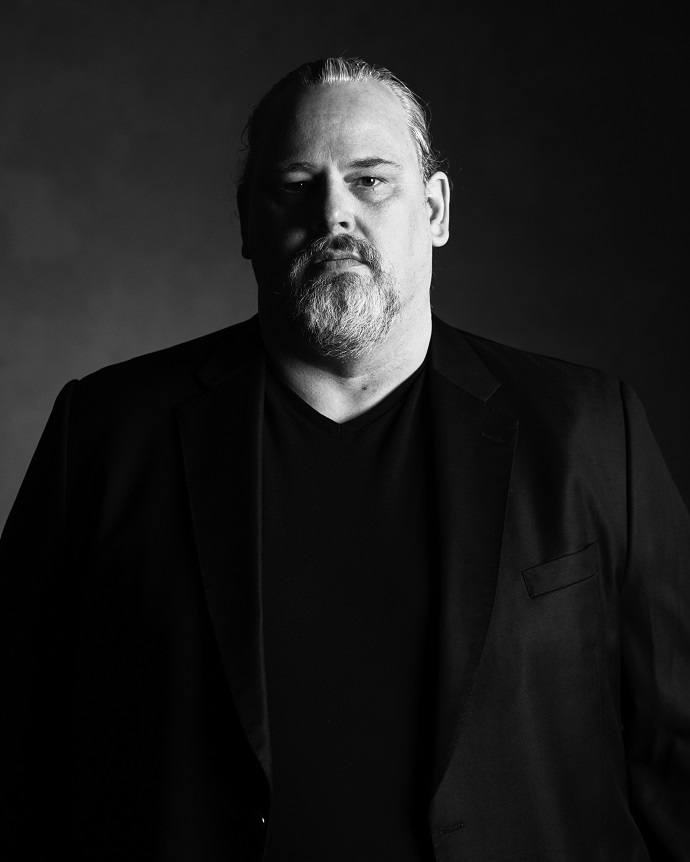 Can you give us an overview of your background? How long have you been with Amazon Games?
I joined Amazon Games in 2018 as VP of game studios because I saw an opportunity to help shape Amazon's future success in live-service games. In 2022, I took on an expanded role looking across the full Games business that also includes Prime Gaming. Before Amazon, I spent more than 20 years at Take-Two Interactive where I was a co-founder of 2K Games. During my time there, I focused on building franchises for original IPs like BioShock, working with external developers such as Gearbox for Borderlands, and building a sports business with the NBA 2K franchise. My focus has always been on empowering creators to make great games.
Amazon is a large company. Where does Amazon Games fit in the overall picture? How closely is Amazon Games related to other Amazon efforts in the game space?
Amazon as a company is committed to creating and providing access to world-class entertainment and video games are a big part of that. Amazon Games as a business unit includes several pieces: 1) internal development with teams in Seattle, San Diego, Montreal, and Orange County, 2) external publishing with partners like Crystal Dynamics for Tomb Raider and Embracer Group for The Lord of the Rings, and 3) other offerings like Prime Gaming. Amazon also touches games in a variety of other ways including retail, Twitch, AWS, Luna, and Amazon Advertising. And while those don't fall under my purview, our connection to those businesses positions us as a great publishing partner, bringing the full force of our unique capabilities to support our development partners.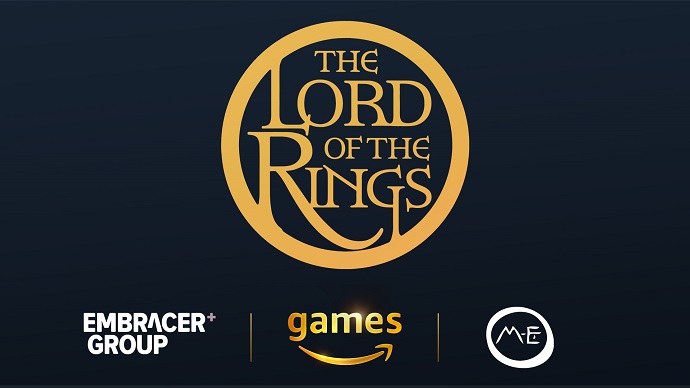 What is the vision for Amazon Games? How has it changed since you have been involved?
Our vision remains the same since I first joined – to bring joy to players by building and publishing great games. Amazon Games has launched two games – New World and Lost Ark, has eight announced projects in the pipeline, including our most recent reveal of a new The Lord of the Rings game, and there's plenty more coming. Every move is a long-term commitment, from our investment in development teams to each new publishing opportunity we announce. When creating games, our focus is on quality, which comes from giving developers the time, resources, and creative freedom they need to bring the best gaming experience to players, and only launching when ready with best-in-class publishing support.
How many studios do you have and what can you tell us about products in the pipeline?
Amazon Games has development teams in Orange County, San Diego, Seattle, and Montreal. Today, our roadmap includes the upcoming The Lord of the Rings game in development at our Orange County studio, plus several internal, unannounced projects out of our San Diego and Montreal studios. In external publishing, we're gearing up for the launches of Throne and Liberty with NCSOFT and Blue Protocol with Bandai Namco. Plus, we have other projects in development with Disruptive Games, Glowmade, and a new Tomb Raider title with Crystal Dynamics, and of course, other games that we'll announce when ready. This is in addition to our continued support and year-round content drops and events for our popular games New World and Lost Ark.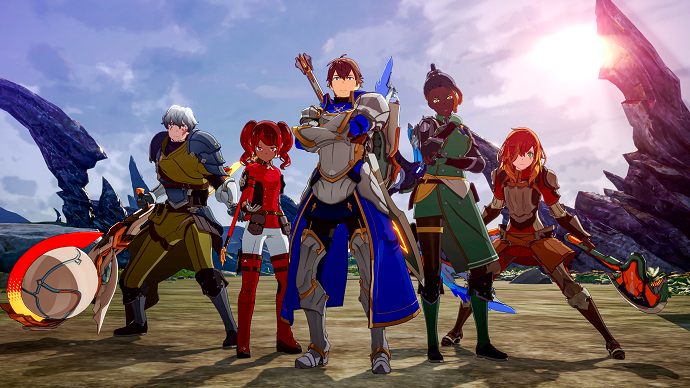 There have been all kinds of reports about layoffs in tech companies including Amazon. I believe Luna and Twitch were impacted. Meanwhile, Google shut down Stadia. Given Amazon Games had some early struggles, how has your unit been impacted? Are you continuing to grow or are you retrenching?
Amazon Games continues to grow, even despite some of the more challenging economic environments everyone is facing. In early 2023, we restructured our business to better align people to the many projects we have in development. And while we did say goodbye to some of our colleagues, we also saw growth and expansion of some teams. In fact, in some cases, Amazon Games has been able to resume hiring for some of our priority roles.
I'm confident we will emerge in a strong position.
The game industry is notoriously tough for large companies to enter. Media companies have struggled to find success and having a large bankroll is often not enough. Amazon Games faced some of these initial struggles. Is upper management still committed to the games development business? Is this viewed as a long-term investment where it is understood there will be some failures?
Andy Jassy said that Amazon thinks of games as a very long-term investment, and that hasn't changed. We're as committed as ever to this industry and are doubling down on our efforts, as evident by our aggressive roadmap of content in the pipeline. One of Amazon's leadership principles is "Earn Trust," and we know this is especially important in games. You can't brute force your way to quick and early success. Amazon has a long track record of tackling big challenges and building new things. Business successes like Kindle and AWS didn't happen overnight and are examples of Amazon's willingness to invest in new areas. When it comes to games, we take a long-term view with development – we're prioritizing quality, and we'll give our games the time they need to meet and exceed players' expectations.
You have several partners around the globe where you are helping publish their products. NCSOFT, Smilegate, Bandai Namco, Crystal Dynamics, are there any others? How do these partnerships work? Is it pure publishing or are you involved in development and operation services? What is the attraction of partnering with Amazon Games on publishing? Are you looking for more partnerships?
We have announced projects with various partners – The Lord of the Rings with Embracer Group, Tomb Raider with Crystal Dynamics, Blue Protocol with Bandai Namco, Throne and Liberty with NCSOFT, and projects with Disruptive Games and Glowmade. It's different for each partner, but it comes down to Amazon using its resources and global reach to ensure that all our games realize their best potential at launch. For The Lord of the Rings, we're owning both the development and the publishing for the full game. For other projects, we're handling content localization or providing guidance on regional adjustments needed, providing marketing support, and/or using our connections to AWS, Twitch, Retail, Prime Gaming, and more. For example, we published Lost Ark last year in the West. This was a major undertaking requiring considerable translation, localization, marketing, and communications work resulting in a record-setting launch. This unique mix of publisher support enables these games to reach all-new audiences around the world at a scale only Amazon can provide.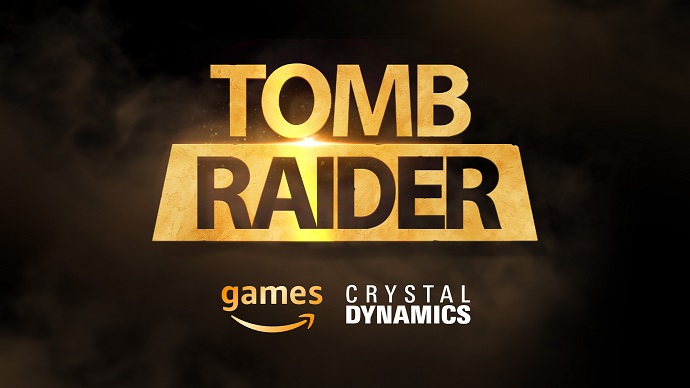 You are working with Crystal Dynamics to bring back the classic 1990s Tomb Raider franchise. Square Enix sold Crystal Dynamics last year to the Embracer Group shortly after the game was announced. I would assume Embracer has its own publishing so what does Amazon bring? What can you tell us about that partnership? Does it go beyond games? Lara Croft seems like a character we could see on Amazon Prime Video.
Actually, Embracer has a very decentralized structure and doesn't have its own centralized publishing unit, so that opens the door for others to come in. This is an especially exciting project for everyone at Amazon Games because we're all huge Tomb Raider fans. Partnering with Crystal Dynamics to create a new game for this beloved franchise is something we don't take lightly. As I mentioned, how we work with every partner is different. In this case, Crystal Dynamics leads development with our team's support, input, and financial backing. Whether it goes beyond games, I don't know yet, but I could imagine a future where we tap into the IP in new, entertaining ways.
Over 20 years ago, DFC was involved in assessing how the Wheel of Time books could work as video games. We never thought they could work as a television show, but times have clearly changed! How closely do you work with other Amazon IPs, especially properties developed for Prime Video? Do you think the old idea of transmedia can start to pay off as we are seeing more cross media success stories?
The opportunity is definitely there. Video game IP is driving new levels of mainstream appeal like we saw with The Super Mario Bros. Movie becoming the biggest video game adaptation in history. We know the appetite is there and Amazon's other entertainment businesses like Prime Video, Amazon Music, Audible, and Twitch, coupled with Amazon Games, pave a future of synergistic opportunities to work together.
Do you see Amazon Games, or Amazon in general becoming a major player in game distribution? Is there an opportunity to compete with the big distributors like Steam or Epic?
Amazon has long established itself as a prime global store for games. However, Amazon Games' focus is all about content – creating and publishing fun, high-quality, innovative games, through both our internal development studio as well as third party publishing, that players can't get enough of, and that foster ever-growing, global communities.
New World was a major early product from Amazon Games which we followed for years in development. I believe it used the Amazon Lumberyard game engine. MMOs are notoriously difficult live service products. What did you learn from New World? Is it still in operation?
New World marked its first anniversary last September. The lessons learned in the first year were more of a confirmation of what we already knew. For players, it's all about continuously providing lots of fresh, great content that expands the narrative and delivers a whole, new set of challenges to conquer. That's critical for maintaining and continuing to grow a healthy, actively engaged player community. For New World, we marked its one-year anniversary with the release of our biggest content update to date – a new zone called Brimstone Sands – on top of the ongoing content drops and events we've delivered all year long and will continue to do. It's a huge priority for us, and we know we have a ton of work ahead of us to keep players engaged and playing for months and years to come. But, we have amazing content plans and are up to the task.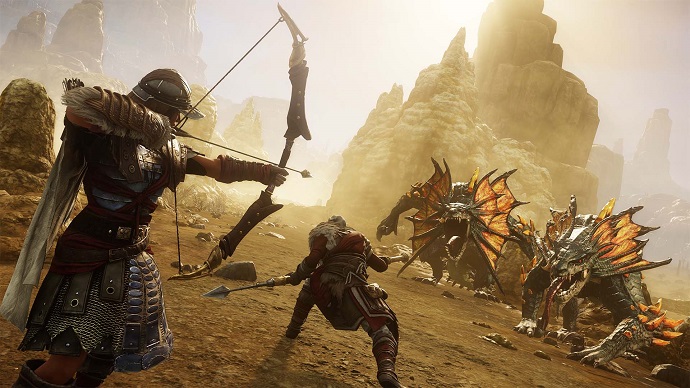 Where do you see Amazon Games in five years?
A lot can happen in five years, but my vision is to make Amazon Games one of the industry's leading developers and publishers of premium live service games in the West. Everything we're doing today is aimed at making that goal a reality, from our long-term focus on creating quality content with projects from our internal game studios to our publishing agreements with the world's best developers, monthly Prime Gaming deals, and more. With two launched games, eight announced projects in the pipeline, and more unannounced projects on the horizon, we're gaining momentum and excited for what's to come.