NOTE: This page uses real-time stock quotes. Load times may be slower than usual. Information about specific companies is not intended to be a complete description, nor of their securities, nor is this study an offer to buy or sell such securities. DFC does not underwrite or own the securities of the companies the analysts cover. Investors should not rely solely on an analyst's recommendation when deciding whether to buy, hold, or sell a stock and should consult a stock professional for their investment guidance.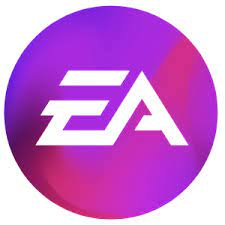 For the third quarter ending 12/31/22, Electronic Arts (NASDAQ: EA) reported net revenue increased 5% over the previous year's quarter to $1.88 billion.  Net income for the quarter was $204 million, up from $66 million for the previous year's quarter. However net bookings for Q3 FY 23 were down 9% from $2.58 billion the previous year to $2.34 billion for the quarter ending 12/31/22. For the trailing twelve months bookings were down 1% to $7.15 billion Elect…..

For 2022, Electronic Arts (NASDAQ: EA) was one of the strongest performers in the DFC Intelligence Interactive Entertainment Stock Index. Of course, 2022 was a down year for most stocks and EA was no exception. However, the decline in EA's stock price in 2022 was only 8% versus an average 30% for the index. As DFC reported, Electronic Arts was able to maintain revenue even in the absence of new products rele…..

Electronic Arts announced solid results for its second quarter ending 9/30/22. Overall revenue for the second quarter and the trailing twelve months was up 4% over the previous year period. Live services has represented 73% of revenue over the past 12 months. Analysis Electronic Arts' results are impressive given that they are not releasing many new titles. The only titles that have been released in the first half of fiscal 2023 are annual versions of FIFA …..

Click arrow to get full stock quote