NOTE: This page uses real-time stock quotes. Load times may be slower than usual. Information about specific companies is not intended to be a complete description, nor of their securities, nor is this study an offer to buy or sell such securities. DFC does not underwrite or own the securities of the companies the analysts cover. Investors should not rely solely on an analyst's recommendation when deciding whether to buy, hold, or sell a stock and should consult a stock professional for their investment guidance.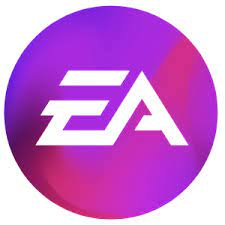 FEB. 5, 2014 • Two classic Electronic Arts MMOs, Ultima Online and Dark Age of Camelot, are being moved from division Mythic Entertainment to a new independent studio, Broadsword Online Games. Broadsword was started by a group of Mythic alumni including co-founder Rob Denton. EA retains ownership of both MMOs along with billing and account services through its Origin online distribution service. Broadsword is partnering with EA and will carry on operation, deve…..

SEPT. 18, 2013 • Electronic Arts has pulled from within to fill the chief executive post vacated by the departure of John Riccitiello last March. Andrew Wilson, the executive vice president of EA Sports and the Origin online portal for digital games and services, has been tapped to become the Electronic Arts CEO. Wilson has substantial game studio experience that includes executive producer of the…..

JULY 19, 2013 • The National Collegiate Athletic Association (NCAA) has notified Electronic Arts that it will not renew their college football contract expiring in June 2014. As a result, EA Sports' upcoming NCAA Football 14 will be the final installment in the series. The NCAA made the decision in reaction to ongoing litigation with former and current college football stars who want compensation for having their likenesses used in the video games – comp…..

Click arrow to get full stock quote