NOTE: This page uses real-time stock quotes. Load times may be slower than usual. Information about specific companies is not intended to be a complete description, nor of their securities, nor is this study an offer to buy or sell such securities. DFC does not underwrite or own the securities of the companies the analysts cover. Investors should not rely solely on an analyst's recommendation when deciding whether to buy, hold, or sell a stock and should consult a stock professional for their investment guidance.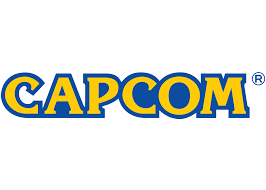 Capcom announced, for the first six months ending 9/30/22, sales were down 30% to 49,067 million yen from the previous year period. Net income was down 27% to 16,142 million yen. Despite the decline, Capcom raised its forecast for the fiscal year ending 3/31/22 from 120,000 million yen to 125,000 million yen. Analysis Capcom is a relatively small Japanese publisher that has a long history in the video game business. The company has some premiere game f…..

Capcom announced that Resident Evil 4 will release for PlayStation 5, Xbox Series X/S, and PC on March 24, 2023. The series has cumulative shipments of 125 million units since launching in 1996. Analysis The original Resident Evil 4 launched in 2005, so this is a remake. In DFC surveys of horror video game fans resident Evil and Konami's Silent Hill come out as fan favorites despite dating back to the 1990s. DFC believes that many established Japan video g…..

Packaged goods, primarily console revenue, boosted Capcom Co., Ltd. significantly beyond forecasts for the fiscal year ending March 31. A year ago the company projected that it would sell 6 million packaged units during the 12-month period and ended up selling 8.9 million units. …..

Click arrow to get full stock quote