After a couple weeks of Microsoft and Xbox dominating the news, there are now some major Sony PlayStation announcements to discuss. In the backdrop of continued major product shortages, Sony plans to purchase game developer Bungie for $3.6 billion. Hopefully this acquisition will allay some concerns that Sony will not remain competitive in the emerging video game space.
On paper, Sony buying Bungie makes a great deal of sense. The timing of the purchase, on the heels of Microsoft acquiring Activision Blizzard, led some casual observers to assume this was a reactionary move on Sony's part. However, if it was a reaction, it was more likely to Microsoft's $7.5 billion purchase of ZeniMax Media/ Bethesda Software in late 2020/2021. Whatever the case, for Sony, Bungie makes sense because they help fill in some weaknesses in the PlayStation business.
Bungie, best known for the Xbox exclusive Halo franchise, was once owned by Microsoft. When Bungie became an independent company in 2007 Microsoft kept the Halo franchise. From this experience, Bungie made sure they retained all rights to their next franchise, Destiny.
Destiny and its sequel Destiny 2 were ironically published by Activision Blizzard up until early 2019 when Bungie's 8-year deal with Activision ended. Since that time, Bungie has self-published Destiny.
The Destiny franchise is a fairly successful first-person shooter that has multiple business models but is best known as being a leader in the games as a service model (GAAS) where the initial game is free but players may elect to purchase additional elements or upgrades. In addition, Destiny as a product and Bungie as a company are pioneers in cross-platform online play. Bungie.net was a pioneer online game service.
Bungie is also into the metaverse race. The company clearly intends to build a Destiny Universe that can compete with the likes of Epic Games' Fortnite. The company stated that much last year when they announced expansion plans.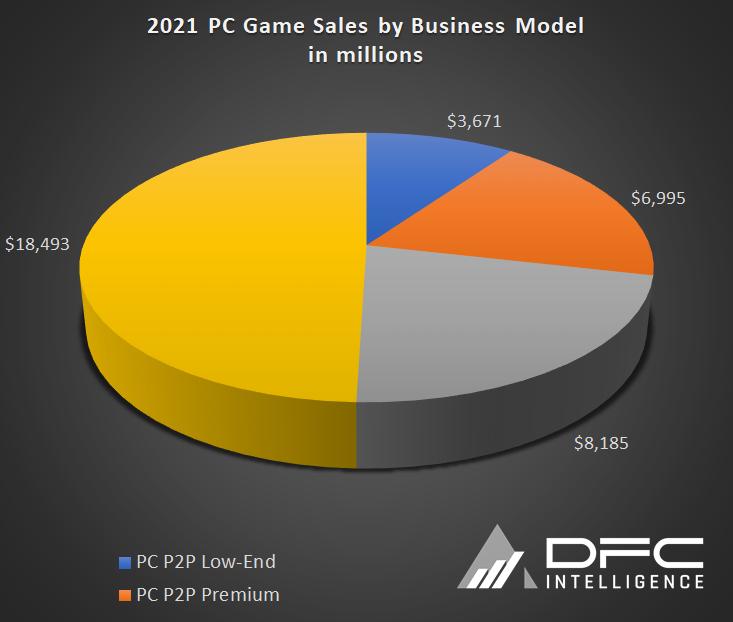 Bungie adds some experience in terms of operating AAA online games as a service that Sony clearly needs. The recent DFC report on Cloud Gaming and the Metaverse discussed how Sony was an early pioneer in the area with its PlayStation Home product circa 2008. But in recent years, Sony has fallen behind Microsoft in both online services and releasing multiplatform games for the PC. Bungie could help to close that gap.
A major miss by Sony
Unfortunately, other news from the Sony camp has not been so positive. On February 2, Sony announced its third quarter earnings, and PlayStation 5 shipments have fallen well below forecasts. Sony is now only estimating it will ship 11.5 million PS5 units in the fiscal year ending 3/31/2022 which is substantially below Sony's guidance at the half year point back in October. At that time, the fiscal year forecast was for shipping 14.8 million PS 5 units by the end of March.
Sony isn't the only company facing hardware shortages. Nintendo has also lowered its forecast for Switch units, the guidance is for 23 million for the fiscal year ending March 31, down from 24 million in October and 25.5 million in August 2021.
The PlayStation 5 forecast miss should set off some alarm bells. Sony missed their October six month forecast by a whopping 36% versus Nintendo's reasonable 6% miss. This is partially an issue of Sony being a conglomerate with games being only one portion of the overall business. Microsoft provides even less guidance for the Xbox.
Nevertheless, for the video game industry this is a major issue. As companies even larger than Sony enter the space the market could suffer from less clarity. Many third-party companies rely on hardware manufacturers to provide accurate guidance to make crucial business decisions.
For example, on February 3, Activision Blizzard had an earnings miss and reported console sales fell 31% in Q4, from $840 million in 2020 to $576 million in 2021. This was largely blamed on "lower premium sales for Call of Duty: Vanguard." Of course, when Sony does not ship as many PlayStation 5 systems as they had forecasted this was likely a major culprit.
Sony finds itself in a tough place. In addition to pressure from Microsoft on the game content side, demand for the PlayStation 5 significantly exceeds that for the Xbox Series X/S. But as gamers see Microsoft buying up IP one has to wonder if frustrated potential console buyers shift their allegiance to Xbox.
Still hope for Sony
The good news for PlayStation fans is that February brings some big exclusives for PlayStation. On February 18, Horizon Forbidden West launches. This game is the sequel to 2017's Horizon New Dawn, arguably the best exclusive for PlayStation 4.
February 18 will also see the launch of the movie, Uncharted, which is based on the hit PlayStation franchise. In time for the movie release Sony released the excellent Uncharted: Legacy of Thieves Collection, a solid remastering of two Uncharted games.
Overall, assuming PlayStation 5 shipments can pickup in the next few months, Sony is in a decent place. While the acquisition of Bungie is small potatoes compared with Microsoft's investment activity, the reality is that it may make more long-term strategic sense than a larger, more expensive acquisition.
Going forward DFC Intelligence expects the next few years to see significant industry consolidation in the video game space. Much of this will revolve around access to IP that will be commanding record prices. Destiny is a comparatively minor IP, but it is made more attractive by Bungie's experience with games as a service.
Sony shares have been down in the first month of 2022 as there are concerns the PlayStation 5 may be a last gasp. The Bungie acquisition is a solid indication that Sony may yet be a long-term player in the video game space.
DFC Intelligence is your go to research partner for video gaming industry analysis. Our studies and Executive Briefs provide top shelf market analysis and forecasts of the video gaming market for customers throughout the video gaming landscape.
For more information on DFC Intelligence surveys and panels go here.
The latest DFC forecasts for console game hardware and software is available now.