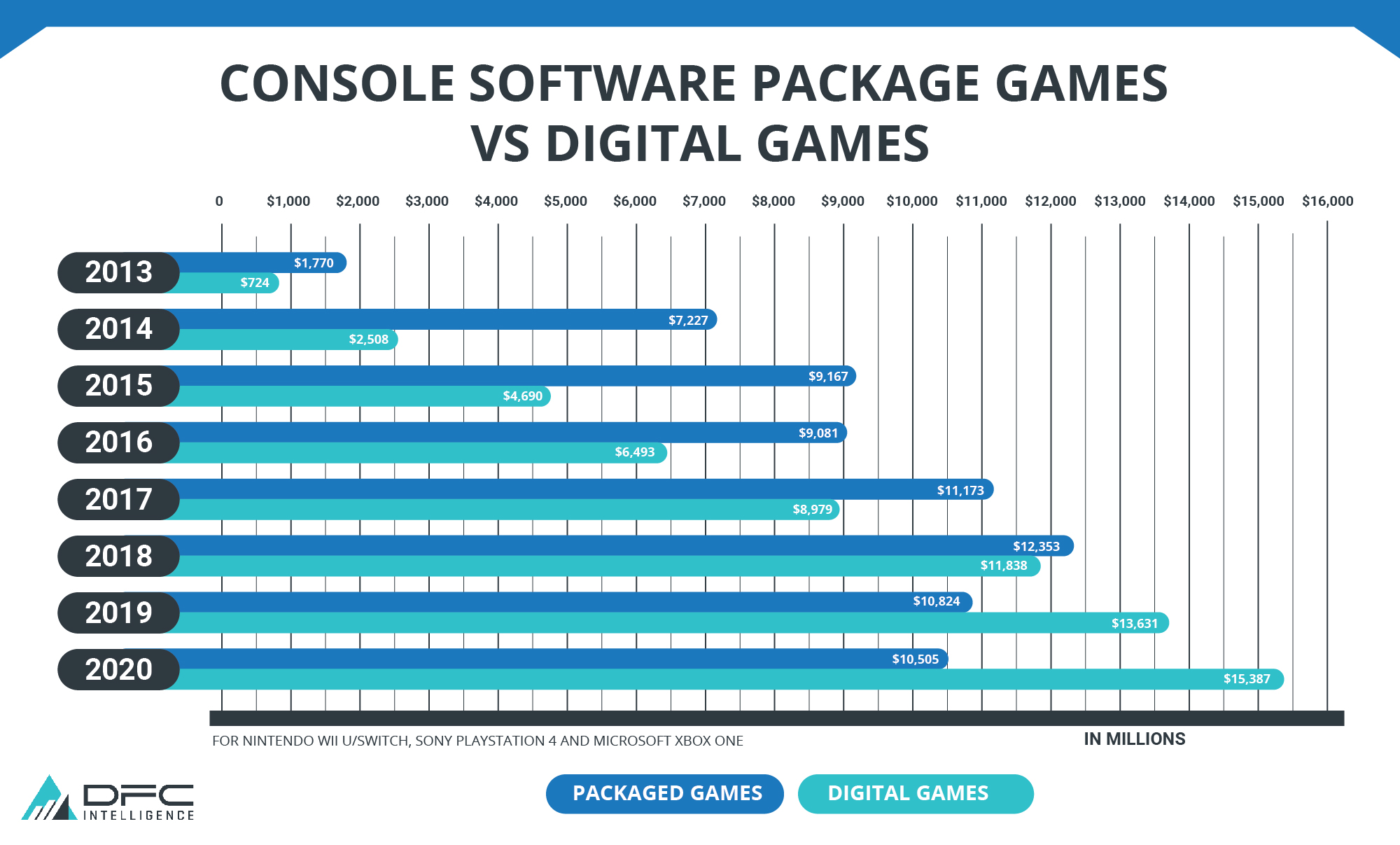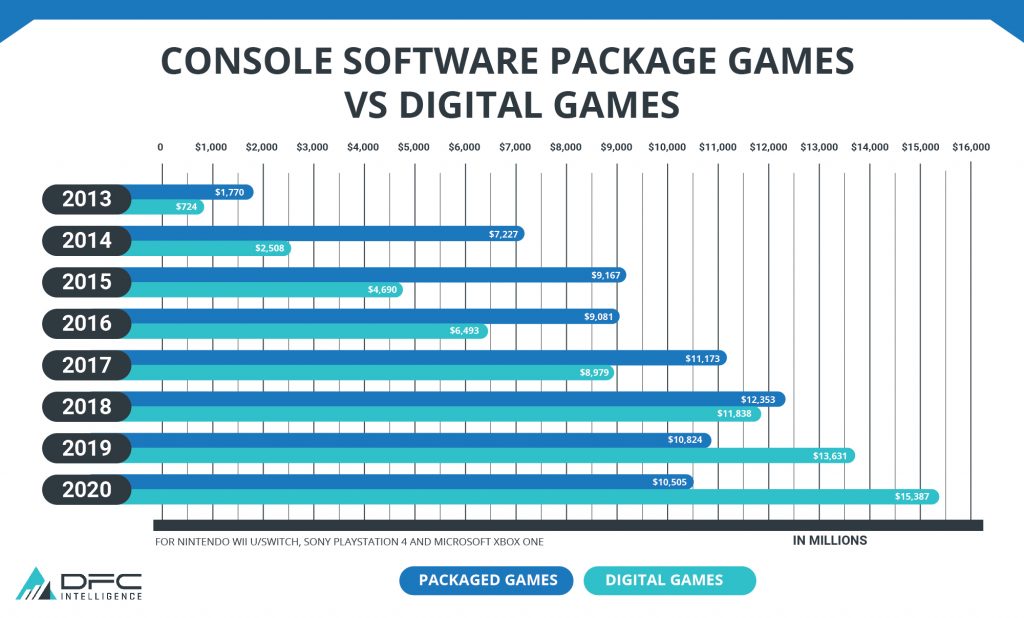 Digital revenue is about much more than selling individual games. It includes many different monetization methods from
subscriptions to selling virtual items that are purely decorative.
DFC Intelligence forecasts break out digital sales by subscriptions, DLC, virtual items and full-game sales.
For more info see our regularly updated Video Game Console Forecasts.