NOTE: This page uses real-time stock quotes. Load times may be slower than usual. Information about specific companies is not intended to be a complete description, nor of their securities, nor is this study an offer to buy or sell such securities. DFC does not underwrite or own the securities of the companies the analysts cover. Investors should not rely solely on an analyst's recommendation when deciding whether to buy, hold, or sell a stock and should consult a stock professional for their investment guidance.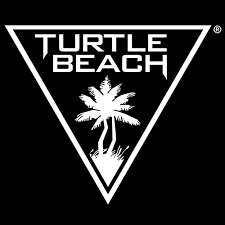 The stock price of hardware and accessories companies was hammered in 2022. Turtle Beach (NASDAQ: HEAR) was no exception as the stock price declined 68% from January 2022 to January 2023. Going into 2023, DFC Intelligence is bullish on the category in general. As the installed base for PlayStation 5 and Xbox Series X/S catchup to demand it will naturally result in growth for the accessories side. Meanwhile, new graphics cards from Nvidia and AMD are resulting in n…..

Turtle Beach continues to expand their flight simulation product line with the introduction of the Turtle Beach VelocityOne Stand. The $200 stand is designed to house other products in the Turtle Beach flight simulation setup. Analysis In late 2021 Turtle Beach entered the flight simulation accessorie…..

For the nine months ending 9/30/22 Turtle Beach (NASDAQ: HEAR) reported a 46% revenue decline. Revenue for the first nine months of 2022 was $139 million, versus $257 million in the first nine months of 2021. For the first nine months of 2022 Turtle Beach reported a net loss of $36 million versus net income for the comparable 2021 period. Analysis The hardware and accessories business has been hammered on several levels this year. Hardware shortages on the co…..

Click arrow to get full stock quote