NOTE: This page uses real-time stock quotes. Load times may be slower than usual. Information about specific companies is not intended to be a complete description, nor of their securities, nor is this study an offer to buy or sell such securities. DFC does not underwrite or own the securities of the companies the analysts cover. Investors should not rely solely on an analyst's recommendation when deciding whether to buy, hold, or sell a stock and should consult a stock professional for their investment guidance.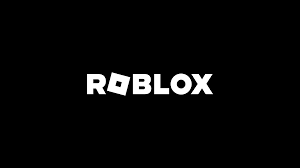 Ahead of quarterly earnings, Roblox Corporation (NYSE: RBLX) reported that for December 2022 daily active users reached 61.5 million, an 18% year-over-year increase.  However, the estimated revenue is expected to be flat to slightly down.  Roblox also announced that starting in April 2023 the company will no longer publish monthly metrics. Analysis The discontinuation of monthly metrics is probably a positive for Roblox as it will put the focus on long-term growth and…..

For the first nine months ending 9/30/22, Roblox Corporation (NYSE: RBLX) revenue increased 22% to $1.65 billion. However, net loss was up to $634 million from a loss of $348 million for the first nine months of 2021. Analysis Roblox was one of the biggest gaming IPOs ever in March 2021 with an initial market value of over $38 billion. Obviously, performance standards for the company are high to justify the valuation…..

The concept of consumers being able to stream games and interactive content directly from the cloud to any device has been around for years. In recent years this has started to become a reality with numerous streaming subscription services for games. A new report from DFC Intelligence forecasts that cloud gaming and interactive streaming will increase an order of magnitude over the next five years. However, much of that growth will occur for products and services that are not part of a…..

Click arrow to get full stock quote