NOTE: This page uses real-time stock quotes. Load times may be slower than usual. Information about specific companies is not intended to be a complete description, nor of their securities, nor is this study an offer to buy or sell such securities. DFC does not underwrite or own the securities of the companies the analysts cover. Investors should not rely solely on an analyst's recommendation when deciding whether to buy, hold, or sell a stock and should consult a stock professional for their investment guidance.
DFC Intelligence is doing a series of reports and in-depth research on the future of cloud games, live service games and the emergence of games as a service. As part of this research, we are talking with experts from the leading companies in the industry. With products like Google Play and YouTube Google has been a behind-the-scenes leader in video games for years. Becoming a leader in AAA games has been more challenging. Early this year Google shut down its cloud game s…..

At the end of January, Bloomberg released a well-researched article detailing Amazon's failure at game development. A few days later Google announced it was shutting down its in-house game development studio for Stadia. To industry insiders these were not big surprises, but they have left many wondering about the future of Amazon and Google i…..

The GeForce NOW cloud gaming service has been operating for several years. Today in a blog post, Nvidia announced GeForce Now is open for all and the service is officially launching. GeForce Now is launching as a $5 a month subscription service. This $5 price includes the first 3-months free and is good through 2020. There is also a free…..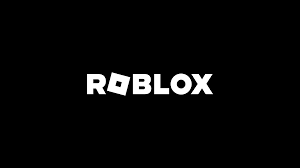 For the first quarter ending 3/31/23, Roblox Corporation (NYSE: RBLX) reported record revenue of $655 million, up 22% over the previous year quarter.  Bookings for the first quarter were $774 million, up 23% over the previous year.  Roblox reported a loss of $268 million for the first quarter 2023 versus $160 million for Q1 2022. Analysis Roblox bookings were a record $899 million in the fourth quarter of 2022.  Because bookings include deferred revenue, Q1 was expec…..

For the fourth quarter ending 12/31/22, Roblox Corporation (NYSE: RBLX) reported revenue of $579 million, up 2% over the previous year's quarter.  For the full fiscal year, revenue in 2022 was  $2.2 billion, up 16% over 2021.  Roblox reported a loss of $924 million for the year. Bookings for the fourth quarter were $899 million, up 17% over the previous year.  For the full year, bookings were up 5% at $2.9 billion. Analysis Roblox beat estimates and its stock …..

Ahead of quarterly earnings, Roblox Corporation (NYSE: RBLX) reported that for December 2022 daily active users reached 61.5 million, an 18% year-over-year increase.  However, the estimated revenue is expected to be flat to slightly down.  Roblox also announced that starting in April 2023 the company will no longer publish monthly metrics. Analysis The discontinuation of monthly metrics is probably a positive for Roblox as it will put the focus on long-term growth and discou…..

Click arrow to get full stock quote