NOTE: This page uses real-time stock quotes. Load times may be slower than usual. Information about specific companies is not intended to be a complete description, nor of their securities, nor is this study an offer to buy or sell such securities. DFC does not underwrite or own the securities of the companies the analysts cover. Investors should not rely solely on an analyst's recommendation when deciding whether to buy, hold, or sell a stock and should consult a stock professional for their investment guidance.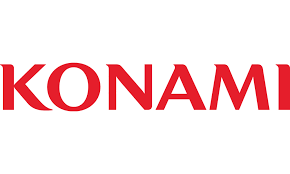 Silent Hill is a pioneering horror video game franchise that has been dormant for many years. Konami has announced multiple Silent Hill projects in the works to revive the franchise. All the projects are being created in conjunction with outside developers. The original Silent Hill was a pioneer in horror video games when it launched for the first PlayStation in 1999. It was followed by numerous sequels but has been dormant since Silent Hill: Downpour in 2012……

Starting in 2023, Electronic Arts' soccer games will no longer use the FIFA license. The deal was originally started in 1993. In 2013, the license was extended until the end of 2022. Starting with the July 2023 release, new soccer (football) games will be called EA SPORTS FC. Analysis This news comes as no surprise. Last October …..

Click arrow to get full stock quote