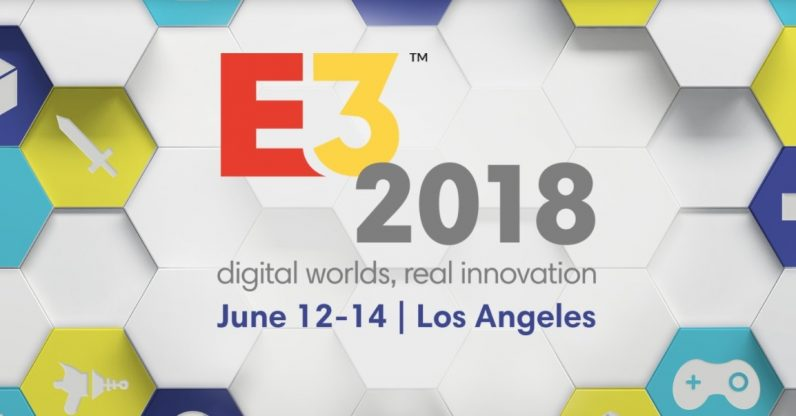 E3 2018 Roundup Part 2: Looking to the Future, New Consoles and the Netflix of Video Games
This our E3 2018 Roundup Part 2.  In part one we looked at:
The strength of AAA games in a world of free-to-play products
The controversial issue of loot boxes
The top games for the second half of 2018 and early 2019
This second part of our E3 2018 Roundup will focus on:
A look at each of the major game publishers
Highlights from the major console manufacturers including key exclusives
A look at the state of PC games
A look at future issues such as game streaming services and new game hardware
Major Publishers at E3
Activision Blizzard
The focus for Activision Blizzard was on known franchises.  There is a major expansion for Destiny 2, of course a new Call of Duty, and updates to classic platform games Crash Bandicoot and Spyro the Dragon.  The big new announce for 2019 was Sekiro: Shadows Die Twice.  This is an action-adventure game from long established Japanese developer From Software (Bloodborne and Dark Souls)
Electronic Arts
Electronic Arts has a big new franchise coming in early 2019 in the form of Bungie's action RPG Anthem.  Further out, there is Star Wars Jedi: Fallen Order for holiday 2019.  Other than that it was about the familiar with new FIFA and Madden games and Call of Duty competitor Battlefield 5.  EA actually launched a newly announced game at E3, Unravel 2.  This minor puzzle game was released for the PC, PlayStation 4 and Xbox One at their press conference.  This game would have been perfect for the Switch, but the developers said they didn't have enough time.
Bethesda
Bethesda had quite a bit to show but much of it will not be out for awhile.  This includes a new IP, Starfields, a space themed RPG.  There will also be a new Elder Scrolls and new entries in the Doom and Wolfenstein franchises.  These are all for 2019 or beyond.  On a more immediate basis, there is the online only Fallout 76 looking to ride on the success of games like Fortnite.  The FPS Rage 2 is scheduled for the first half of 2019.  The free digital card game The Elder Scrolls: Legends will be coming to console.
Ubisoft
With the toys to life game, Starlink: Battle for Atlas, Ubisoft had one of the more interesting products at E3.  Obviously, development for this started back when toys-to-life were a big deal. Since that time, they have fallen out of favor, so it will be interesting to see how Starlink does.  Overall, we see it as a fairly minor, but noteworthy, entry.  The big Ubisoft product was of course a new Assassin's Creed.  There is also a new Just Dance for about every major game platform, including last generation systems.  Beyond 2018, Ubisoft has another major Q1 2019 title in Tom Clancy's The Division 2.  There is also Trials Rising a motorbike game.
Square Enix
Square Enix actually put on its own press conference this year and they had a lot to show.  They have two big titles in Shadow of the Tomb Raider in September and Kingdom Hearts III in January.  On the RPG side, Dragon Quest XI, which launched in Japan in 2017, gets an international release.  Octopath Traveler is a nice looking niche RPG that is exclusive to the Switch.  Just Cause 4, for release in December, was a surprise and has sleeper potential.  Future new franchises The Quiet Man and Babylon's Fall were teased.  One of the more interesting products was The Awesome Adventures of Captain Sprint.  This game will launch June 26, entirely for free.  It is basically designed to promote the episodic hit Life is Strange game.
Sony, Microsoft and Nintendo
Sony
With the PlayStation 4 Sony is on top of the world.  With almost no exceptions, every major third-party game that is coming for consoles is coming to PS4.  Sony also has some major exclusives, the big one being Insomniac's Spider-Man for this fall.  Coming in 2019 will be The Last of Us Part II, Death Stranding and the open world samurai game Ghost of Tsushima.  Further out is Nioh 2.  Sony also had some nice support for PSVR.  Our favorite is Vacation Simulator, an update of the popular VR title Job Simulator.  Sony did get some criticism for not having Fortnite crossplay.  We came across that issue when we went to test the Switch version of the game and had to register a new account.
Nintendo
We did an immediate impression of the Nintendo press conference, but we will reiterate that the challenge the Switch faces is expanding its audience.  As discussed Super Smash Bros Ultimate, and to a lesser extent Fortnite go a long way to capturing the Nintendo nostalgia felt by many consumers in their 20s and 30s.  The Switch remains a solid platform for fans of Nintendo products, both young and old.
Microsoft
Once again we wrote our impressions of the Microsoft press conference.  They had a surprisingly strong showing, mainly focusing on the future.  Not including indie titles, the only major exclusive for the Xbox One this year is Forza Horizon 4.  The much delayed Crackdown 3 has been scheduled for February 2019.  Long term Microsoft showed it was committed to the business with its announcement of beefing up its internal development and teasing a new console and a game streaming service.
PC Games
The PC as a platform gets short strife at a show like E3.  Of course, this is because it doesn't have a major hardware manufacturer putting on a big show.  However, almost every major console title, with the exception of the Sony and Nintendo published products, is also coming to the PC.  Even Madden NFL 19 is coming to the PC after a 10-year absence.  DFC Intelligence has written extensively about the growth of custom built high-end PCs designed primarily to play games.  This is why Nvidia is one of the highest flying stocks in the industry.
The growth prospects in the PC area are enormous.  In tests of whether PC gamers can run specific titles, only 49% can run Fortnite and a measly 20% have systems powerful enough to run Player's Unknown Battleground.  Given the expense of console game systems outside major markets like the U.S., the demographics going forward are extremely encouraging for the PC game market.
New Consoles and the Netflix of Video Games
One of the most frequent questions we get asked at DFC Intelligence, usually from investors, is "when will see the Netflix of video games."  This was actually a huge topic for us back circa 2012 when there was a lot of investment activity.  Since that time things have cooled down even as services like PlayStation Now and Nvidia's GeForce Now have launched.  At E3 both Microsoft and Electronic Arts teased future streaming service.  From our perspective this is still sometime off.  Not only are there technical issues but the industry faces important business model issues.  Mainly, if games are streaming will consumers still be willing to pay $60+ per game?
As far as new consoles, once again Microsoft hinted that something is in the works.  Yes, there will be another generation of consoles, even as predictions of the demise of the console game system have been going on since an official U.S. government report in 1984 stated that personal computers would soon make game consoles obsolete.  DFC Intelligence has started to build out its forecast for the next generation of game systems.  We will be formally launching those forecast this fall.  Stay tuned!