Elder Scrolls is a 25-year old action role-playing series set in a fantasy universe. Like many franchises with tens of millions of users, observers are starting to ask whether products like Elder Scrolls have the potential to become a metaverse.
The concept of a metaverse is a hot buzzword in video games. A metaverse is basically a virtual 3D space where users can interact with each other. Not only can they communicate but they can build their own environments and potentially buy and sell products.
Twenty years ago, a metaverse was called a virtual world. This was a hot area with products like Second Life receiving a great deal of media attention.
In 2008, Sony launched PlayStation Home for the PS3. This was a space where users could create their own custom avatar, decorate their home and interact with other users. There were mini-games and special events.
PlayStation Home never took off and was formally closed in 2015. However, Phil Harrison, a key driver of PlayStation Home, and several other employees now are working with Google. The idea of a virtual world is now more popular than ever, but the current buzzword is metaverse.
Of course, social networking has proven huge. The idea behind a metaverse is to combine social communication with the immersive nature of a video game. Investors and entrepreneurs are rushing to help build the next big metaverse. The challenge is the next big product is probably already here.
The concept of a metaverse ties closely into user-generated content. Games like Minecraft and Roblox allow users to build their own games within a game. In some cases, these games can be monetized by selling to other users.
Major video game companies have been in this space for years. When Microsoft failed with Project Spark, they bought Minecraft. Nintendo has launched the Super Mario Maker franchise where users build their own levels. The recent success of Animal Crossing: New Horizons can even be seen as a potential metaverse.
When analyzing the potential for a game to jump on the metaverse bandwagon, DFC looks at existing franchises. Startups promoting the metaverse concept are coming late to the party. This is an area ripe with activity.
A great deal of talk is around Epic's efforts to develop Fortnite into a metaverse. This is interesting and has some potential given Fortnite's sheer numbers. However, much of the excitement is around franchises with a more dedicated audience. This is where Elder Scrolls comes in the picture.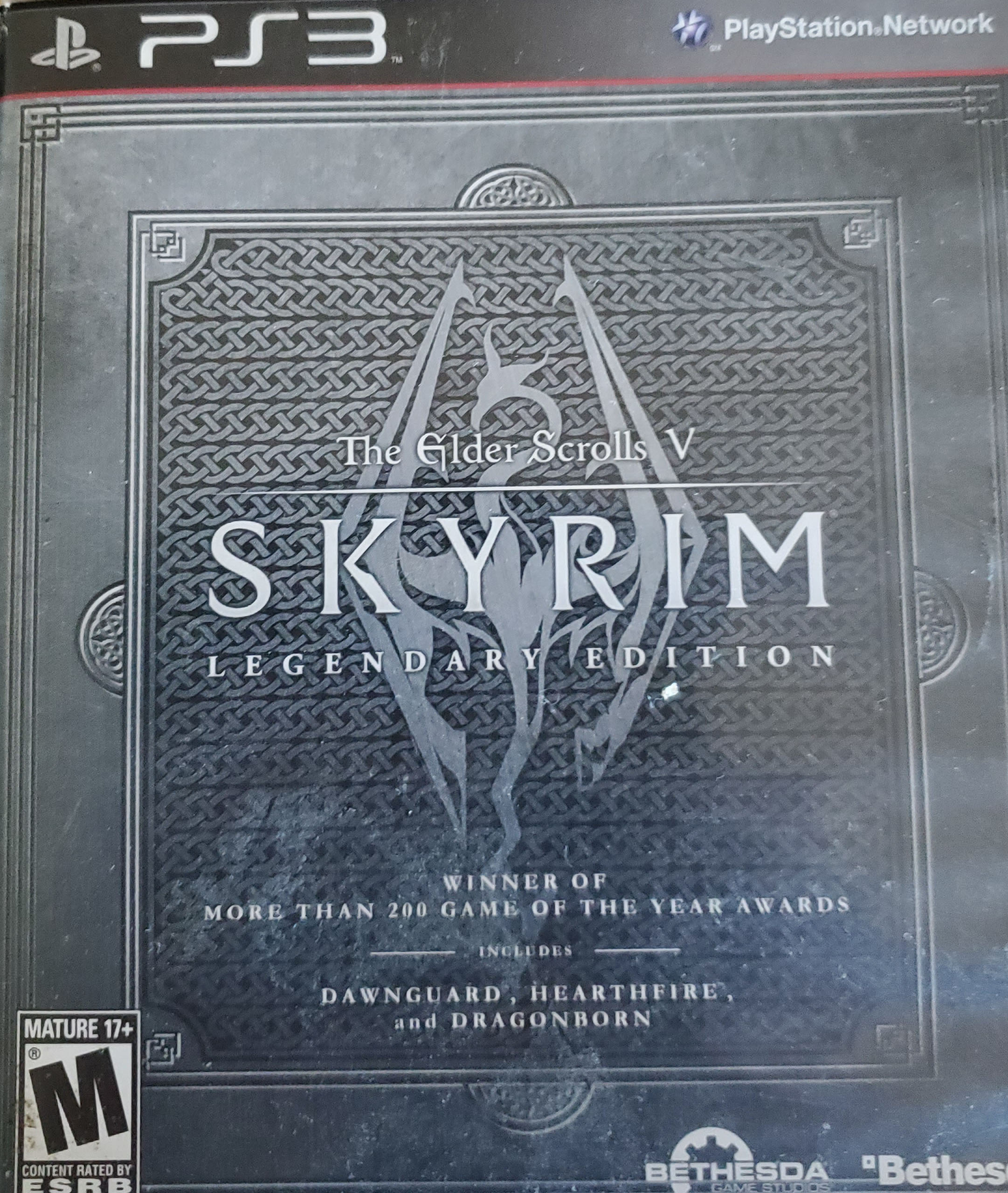 The Elder Scrolls franchise is a primarily single-player fantasy based action RPG. The most successful version was The Elder Scrolls V: Skyrim released in 2011.
What makes Skyrim so interesting is sales have continued strong today across all major platforms. The original PlayStation 3 and Xbox 360 versions are actually considered among the worst versions of the games. According to this list, the best versions are the PC special edition, the Skyrim VR version and the version for the Nintendo Switch which released in 2017.
Overall, the Elder Scrolls franchise has a potential audience of about 50 million. This is far below a Minecraft or Fortnite. However, this is a dedicated audience that spends money. Elder Scrolls feels similar to World of Warcraft, but there are actually significantly more users than WoW had at its peak, especially in Western markets.
The core Elder Scrolls games have been single-player focused. However, publisher Bethesda Softworks launched Elder Scrolls Online in 2014. At E3 2019, Zenimax Media, parent company of Bethesda, announced Elder Scrolls online had reached 13.5 million players.
When looking at the potential for the concept of a metaverse, it is franchises like Elder Scrolls that first must be considered. These are existing worlds with active communities that reach across all platforms. Elder Scrolls Online is available for PC, PS4 and Xbox One.
Elder Scrolls 6 is in the works and is one of the most hotly anticipated games. This should be one of the biggest releases for both PC and whatever the current Sony and Microsoft systems are at the time of release. However, while consumers wait for a major new single player game the community is active not only in the online version but with mods and spinoffs for older Elder Scrolls game.
Elder Scrolls is only one of many examples we use to describe the excitement over the potential for metaverse games. The Witcher series from CD Projekt is a similar example. The Witcher, has a similar fantasy theme and was made into a recent hit Netflix series.
Of course, the big issue is whether the big companies will own the so called metaverse products. Google, Microsoft and Facebook already have a scary level of control over consumer information and communication. The idea that they can use video games to gain even more control is not comforting.
The good news is that the concept of one metaverse seems unlikely. Games are community based but there are literally hundreds of different communities. Furthermore, it is the game that creates the community not the other way around.
Over many years, Elder Scrolls built a great fantasy universe and single player experience. This is not something that is easily copied. Furthermore, franchises like Elder Scrolls reach tens of millions of people, not the hundreds of millions that the large companies like to talk about.
DFC Intelligence is participating in investor calls to look at how public video game companies are likely to be impacted by COVID-19. This includes public companies with open-world games that have growth potential. Contact us for more information or to schedule a consulting call and hear our current thinking on the video gaming and digital entertainment space.