NOTE: This page uses real-time stock quotes. Load times may be slower than usual. Information about specific companies is not intended to be a complete description, nor of their securities, nor is this study an offer to buy or sell such securities. DFC does not underwrite or own the securities of the companies the analysts cover. Investors should not rely solely on an analyst's recommendation when deciding whether to buy, hold, or sell a stock and should consult a stock professional for their investment guidance.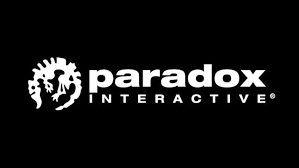 APRIL 14, 2015 • Many major game publishers have withdrawn from genres that used to be staples for the PC platform – the kinds of deep strategy and RPG titles that once defined computer games. It was not a factor of these titles not selling but how much money was available to be made in publishing them compared to a Call of Duty or Grand Theft Auto installment.  Paradox Interactive is one company that has doubled down on complex strategy games. …..

DEC. 15, 2009 • Paradox Interactive, known for PC strategy titles such as Europa Universalis, acquired French strategy game developer AGEOD. The latter created titles like Birth of America and Napoleon's Campaigns. Impact: Given that one of ADEOD's principal executives once worked at Paradox, this merger is probably more complementary than similar product lines would suggest. The m…..

Click arrow to get full stock quote