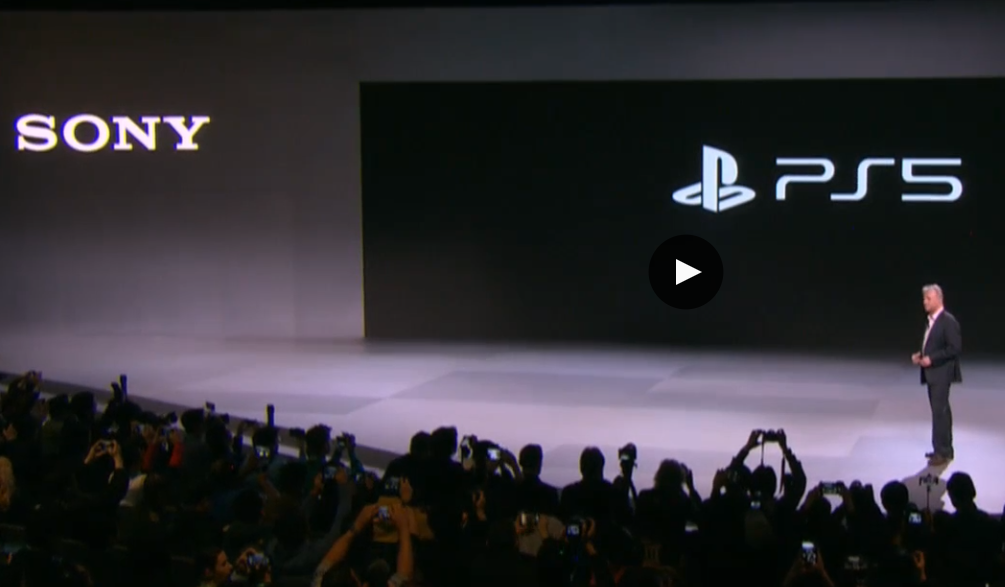 Major Video Game Announcements at CES 2020
The Consumer Electronics Show (CES) is always the first show of the New Year.  This is an event more about the future than what is actually currently going on in the marketplace.  CES 2020, held in Las Vegas January 7 to January 10, was no exception.
The video game industry rarely pays much attention to CES.  However, this is a show about hardware and there are always some goofy gadgets looking to take the game world by storm.  CES shows that Sony, Microsoft and Nintendo are not the only companies looking to make video game devices.
As for Sony and Microsoft, their game divisions were pretty much no shows.  However, AMD did have an embarrassing moment when it used a fake Xbox Series X image during its press conference.  Sony does have a big CES presence and there were many rumors about a major PlayStation 5 reveal.
Sony Interactive Entertainment head Jim Ryan made a tease appearance at the Sony press conference.  The big reveal, however, turned out to be PS5 logo.  Everything else was information DFC discussed in our latest report on the PS5.
When it came to console systems, several companies at CES were looking to imitate the Nintendo Switch.  There were devices looking to add Switch like controls to smartphones and tablets.
The Dell Alienware Concept UFO consists of two Switch Joy-Con like controllers that attach to either side of a Windows based tablet.  The Razer Kishi is a similar controller device that attaches to both sides of an iOS or Android smartphone.
Most of the excitement at CES comes from big expensive hardware that the average consumer will never be able to afford.  Nvidia had a G-Sync gaming monitor with a 360 Hz refresh rate.  A typical monitor has a 60 Hz refresh rate with gaming focused G-Sync monitors around 144 Hz (at a price of $500+).
Origin PC celebrated the 10th anniversary of its Big O PC system with a new desktop PC that includes either a PlayStation 4 Pro or Xbox One S (for $146 less).  Prices for a Big O start at a base of $2,500.  Adding a fairly low cost console system to this mix seems more of a gimmick. A top end Nvidia GeForce RTX graphic card can add over $1,000 to the base cost.
However, the Origin PC is an example of the growth of the high-end game consumer.  The annual DFC PC Game market estimates that spending on dedicated PC game hardware will reach $53 billion in 2020.  This includes not just graphic cards and CPUs but custom cases, monitors, gaming keyboards, mice and controllers and more esoteric items like liquid cooling display.
Of course, many of the high-end products shown at CES will be rounding errors in the overall hardware market.  However, virtual and augmented reality is one area that is finally starting to look serious.
For years VR and AR have been poster children for future hype as opposed to current market reality.  CES was still swarming with all kinds of currently impractical VR/AR devices.  The big consumer devices from Sony and Facebook were not even present.
The Oculus Quest was a surprise VR system of late 2019.  The Quest is a $400 system that launched in May 2019.  Facebook did an aggressive campaign for the Quest over the holiday and the system was actually hard to find in stock.  Meanwhile, at the CES press conference, Sony announced that the PSVR system had quietly sold 5 million units since its 2016 launch.
Nevertheless, VR/AR, like many of the devices at CES, are looking into the future.  From a practical standpoint, nothing at CES caused us to radically change our market forecast or assessment.  This is typical of CES and is a reason why the video game industry broke away from CES in 1995 to establish its own E3 show.
There will be some major product reveals in 2020, but they may not even occur at E3.  Sony is no longer attending E3 and will likely do its own events to showcase PlayStation 5.  Meanwhile, Microsoft choose early December to announce the new name for the system formerly called Project Scarlett.
As word quickly spreads on the Internet, companies are being more strategic with how they reveal information on new systems.  In many cases leaks and disinformation can work as a tactic.
In terms of upcoming game system launches, the first major trade show of the decade revealed a logo.