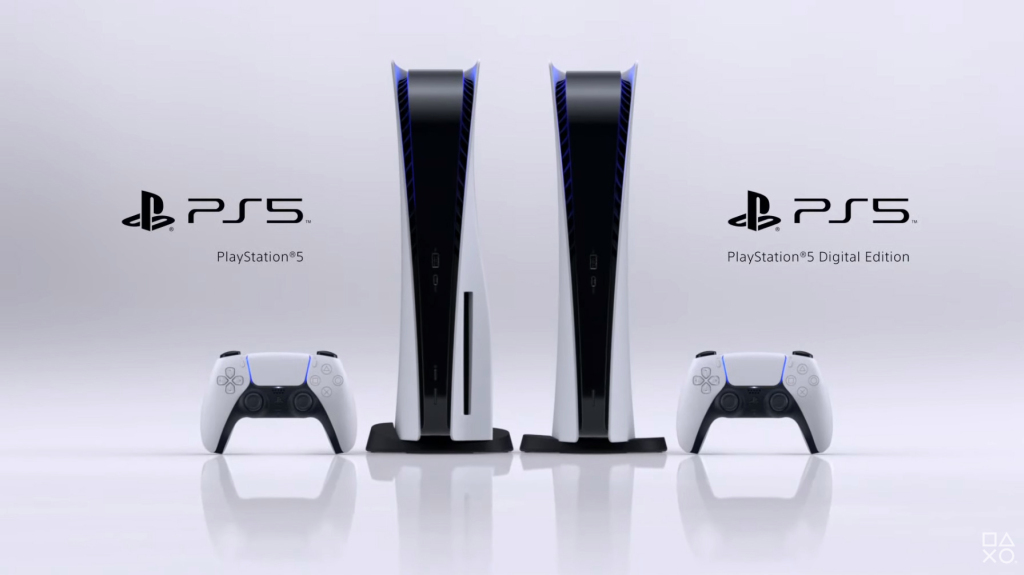 Sony PlayStation 5 Has Solid Games and Design Reveal
Surprise, Sony not only revealed games, but they gave the world a glimpse of the PlayStation 5 design.  With the PlayStation 5 having a large existing advantage over the Microsoft Xbox Series X, does this reveal change the analysis?
This time of year, the video game industry was supposed to be gathering at the E3 show in Los Angeles.  This was the place to reveal new consoles like the PlayStation 5 and Xbox Series X.  Of course, COVID-19 killed this year's show.  However, even before the cancelation, Sony had pulled out of the event.  It was already looking like the big reveals of 2020 would trickle down over several months.
Sony had originally planned to showcase PlayStation 5 games on June 4th.  However, this reveal was delayed by a week because of the protests around George Floyd.  The hour-long prerecorded online video event was all about games until the last 5 minutes when the hardware design was revealed.
The PlayStation 5 design is certainly striking.  Most of the rumor and leaked designs were way off.  The big question our audience had was can the system also be rested horizontally or will it have to be vertical?  From a design standpoint both the PlayStation 5 and Xbox Series X look they were focused on adequate cooling.  This is a major challenge for powerful game hardware and limits design.
There was also reveal of a digital-only PS5 version.  Obviously, this is an appeal to the low-budget consumer.  The consumers we speak with are generally not fans of digital-only consoles.  The big concern is "I hope my parents don't force me to get that one."  It will be interesting to see if manufacturing challenges limit the number of disc-based PS5 systems Sony can deliver this holiday.
The latest DFC Intelligence forecasts have the PlayStation 5 outselling the Xbox Series X by a significant margin.  Sony has big advantages that include better marketing and distribution, a larger built-in audience, and of course exclusive games.
However, the one area where Microsoft is catching up is on the exclusive game front.  So, the PlayStation 5 game reveal was important because it gives consumers something to get excited about.
One measure of how excited an audience is about a new system is how many non-industry consumers contact us about product reveal events.  Starting on May 7th, Microsoft will be hosting monthly reveal events.  However, the interest we have seen in the Xbox events paled compared with the June 11th Sony event (which may be a reason Microsoft is skipping a June event).
For the Sony PS5 games, we were mainly looking at Sony checking the boxes on its key franchises.  Sony did a pretty good job in this area.  A new Spider-Man (Marvel's Spider-Man Miles Morales) is looking like the key launch title.  There is also a new Gran Turismo (7), a new Ratchet & Clank (Ratchet & Clank: Rift Apart) and a new Little Big Planet (Sackboy A Big Adventure).
Most exciting was a new Horizon game (Horizon Forbidden West).  However, like many of the products shown, no release date was announced.
Sony did show off one new franchise, Returnal, from Finland based developer Housemarque.  This is sci-fi game that will have time rewind component, like the movie Groundhog Day or the Netflix show Russian Doll (where the character keeps dying).
There was also a third-party exclusive from Square Enix, code named Project Athia.  This game is from the developers of Final Fantasy XV.
Overall, the PlayStation 5 lineup looks solid but nothing earth shattering.  There was no God of War and surprisingly nothing on The Last of Us Part II which releases next week for PlayStation 4.  However, Sony may be holding off on announcing a PS5 Last of Us upgrade until after sales for the PS4 version slow down.
The big question is can Microsoft do anything to stop Sony's advantage?  The answer is there are actually some ways the Xbox Series X could grab more consumer interest.
Assuming demand for initial shipments of PlayStation 5 outstrip supply, Microsoft will have several months for consumers to make a hands-on direct comparison.  One big advantage the Xbox has is Microsoft's subscription services.
PlayStation Plus and Xbox Live Gold both allow for online game play and a couple free games each month.   The difference is in the premium subscriptions.  While Sony has PlayStation Now, Microsoft has Xbox Game Pass.
Xbox Game Pass is one of the best subscription services around.  Instead of being a shoddy streaming service, ala PlayStation Now or Google Stadia, Game Pass lets you download full games for both console and PC.
The biggest difference with Game Pass is that Microsoft has spent big money on getting AAA games on the service.  This includes not only first-party Microsoft titles but key third-party games such as Red Dead Redemption 2.  Recently the service added No Man's Sky, a game that was originally exclusive to PlayStation 4.
The challenge Microsoft faces is that most consumers are not even aware of Game Pass.  Nevertheless, Game Pass has over 10 million subscribers versus only 2.2 million for PlayStation Now.  Our testers love Game Pass, but we have a hard time finding people to try PlayStation Now.
In short, the Microsoft strategy of buying market share could come into play with the Xbox Series X.  Given that the console is looking like a solid system this strategy has promise.  Microsoft's market cap is almost 20 times Sony and they are definitely investing in the Xbox Series X.  Microsoft is building a library of exclusives that could eventually be a game changer.
Right now, DFC Intelligence forecasts are predicting a continued sales advantage for Sony.  However, these forecasts are being updated every few months.  Sony has done its job and the ball is now in Microsoft's court.  The next "monthly" Xbox reveal will actually be in July (June was skipped) and our forecast will only change if Microsoft truly has something exciting to show.