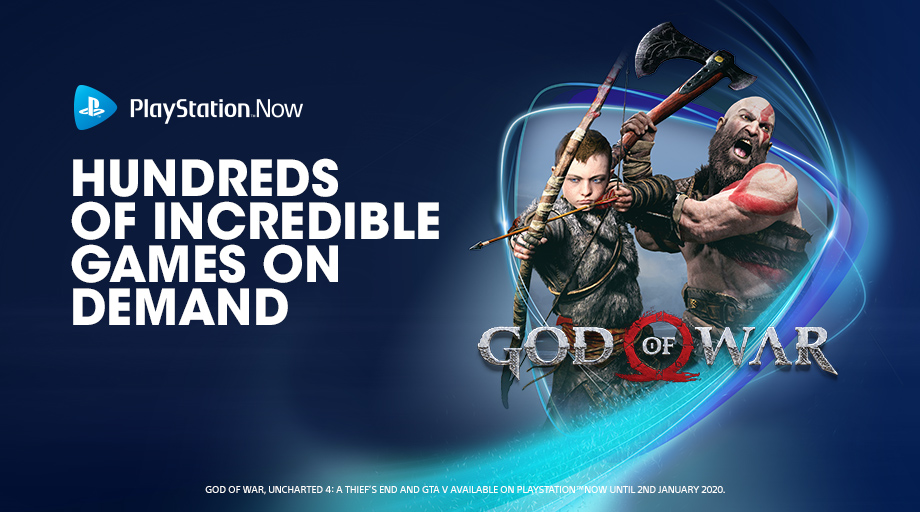 Sony Gets Aggressive With PlayStation Now Game Streaming Service
In advance of the launch of competing services, Sony has announced a major price reduction for its PlayStation Now game streaming service.  In addition to cutting monthly subscription prices in half, Sony has added major new AAA content including Grand Theft Auto V.
The new monthly pricing is:
US: $9.99 – monthly / $24.99 – quarterly / $59.99 – yearly (from 19.99/ 44.99/ 99.99)
CAN: $12.99 – monthly / $34.99 – quarterly / $79.99 – yearly (from 19.99/44.99/99.99)
EU: €9.99 – monthly / €24.99 – quarterly / €59.99 – yearly (from 14.99/ (N/A)/ 99.99)
UK: £8.99 – monthly / £22.99 – quarterly / £49.99 – yearly (from 12.99 / (N/A) / 84.99)
JP:  ¥1,180 – monthly / ¥2,980 – quarterly / ¥6,980 yearly (from 2,500 / 5,900/ (N/A))
Starting on October 1st, Sony will launch AAA PS4 titles that will be available for a 3-month window for users to stream and download.  These titles will be refreshed monthly.  The initial lineup of new AAA PS4 titles for Oct 1st include Grand Theft Auto V, God of War, Uncharted 4, and Infamous Second Son.
Sony will be doing its first major marketing campaign around the PlayStation Now service.  A new commercial spot can be seen at https://youtu.be/k6cYrBTH92U
Impact
Game streaming has once again become a hot topic.  Much of this is because Google is entering the picture with its Stadia service.  However, Sony is far ahead in this area with its PlayStation brand and the PlayStation Now service.
PlayStation Now spun out from Sony acquiring Gaikai in 2012.  Gaikai was one of the startup streaming services competing with competitors like OnLive in the first wave of investor interest in cloud gaming.  PlayStation Now was launched in 2014.
PlayStation Now is available in 17 territories reaching about 70% of the PlayStation 4 base.  The service has over 800 streaming games and Sony announced recently they had reached 700,000 subscribers.
Cloud gaming is in its infancy and no service is likely to make much of an impact.  However, the PlayStation Now service becomes the clear leader because it has both attractive pricing and the best content.
Another advantage of the service is that over 300 games on the service can be downloaded to play on the PlayStation 4.  In addition, PlayStation Now works on PC systems.
Cloud gaming works best as part of an ecosystem that allows consumers multiple ways to access and play games.  The ultimate goal is to have users try out a game on a streaming service and eventually purchase the full title for download.
Over the next few years, services like PlayStation Now and Google Stadia are likely to be rounding errors in the game space.  However, it is important for Sony to give both consumers and investors the perception that they are out and front.  The price reduction and new content go a long way in that direction.
DFC Intelligence will be releasing a new report on streaming game services. In addition, there will be several webinars discussing Sony, PlayStation Now, streaming game services or another issue in the video game industry.
If you would like to find more info about reports, webinars or to schedule a call with a DFC Intelligence analyst to contact us using this form.