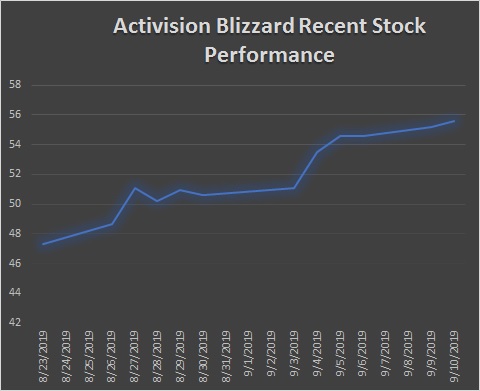 Activision Blizzard Sees Success with World of Warcraft Classic Sales
Large video game publishers have significant value in their historic franchises.  Unfortunately, they have often struggled to take full advantage of those evergreen classics.  Activision Blizzard was no exception.  However, the recent release of World of Warcraft Classic shows that they may be coming around.
World of Warcraft Classic released on August 26th.  The main attraction of this product is that it is a version of the game from when it first launched 15 years ago in 2004.  It removes all the add-ons and upgrades and presents the game in its original state.
To play World of Warcraft Classic you still need to be a World of Warcraft (WoW) subscriber.  The classic game mode exists within specific servers in the core game.  It appears there are still plenty of active WoW users, as servers for World of Warcraft Classic were crowded the first week.
It remains to be seen whether World of Warcraft Classic is a short-term novelty or a long-term game option.  Nevertheless, it shows a crucial trend for the game industry.   Many users love nostalgia.  Repackaging old products can be key to success.
The music industry has been taking advantage of that trend for many years.  Starting in the 1980s they found that kids who grew up with music in the 1960s still like the same music in adulthood.  From the late 1980s into the first part of the 1990s, the music industry tripled with the launch of the CD platform.  Much of this was from adults replacing the vinyl LP records of their younger years.
Flash forward, thirty-plus years into the music CD era and the music industry has gone to a largely digital delivery platform.  However, there is a significant trend towards releasing music on the vinyl LPs consumers moved away from in the 1980s.  Furthermore, vinyl records cost significantly more than either a CD or a digital version of the same music.
In the game industry, Nintendo has been the best at taking advantage of the nostalgia trend.  This includes releasing new versions of old console systems such as the NES and SNES Classic.  However, it also includes repackaging older games and adding older characters and content to new products.
Activision Blizzard stock (ATVI) had been in the dumps, but the release of World of Warcraft Classic has seen a nice uptick in the stock.  This is a small sign that investors have some optimism that Activision Blizzard is starting to think more strategically about its product line.
We say this is a small sign because a company like Activision Blizzard still trades more on the perception of its near-term product lineup than its overall company strategy.  Much of the investor activity is due to hope that earnings will be stronger not only because of World of Warcraft but also because the latest version of Call of Duty is looking stronger than expected.
In the game industry, there are many larger companies making big long-term strategic plays that could make traditional publishers obsolete.  The challenge Activision Blizzard faces is convincing investors that they are more than a tactical company reacting to short-term market trends.
A product like World of Warcraft Classic makes investors take a harder look at the value of the Activision Blizzard catalog.  The company has a long way to go and there is a reason its stock is still down over 30% the past year.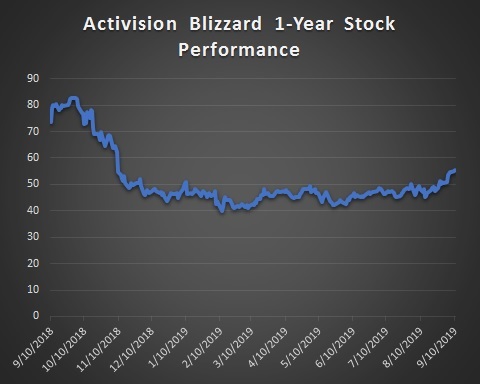 Investors are asking tough questions about the portfolio of publishers like Activision Blizzard.  This is a big change from recent years when investors were concerned with either 1) general industry trends (digital, streaming, esports, etc.) or 2) the latest Call of Duty or other big upcoming product.
Today a company like Activision Blizzard is still talked about in those broad terms.  However, we are seeing more savvy investors that are really digging into the core issues.  If you would like to schedule a call with a DFC Intelligence analyst to discuss Activision Blizzard or another issue in the video game industry contact us.
For regular articles and updates be sure and subscribe to our briefs.
For more information about DFC Intelligence services go here.