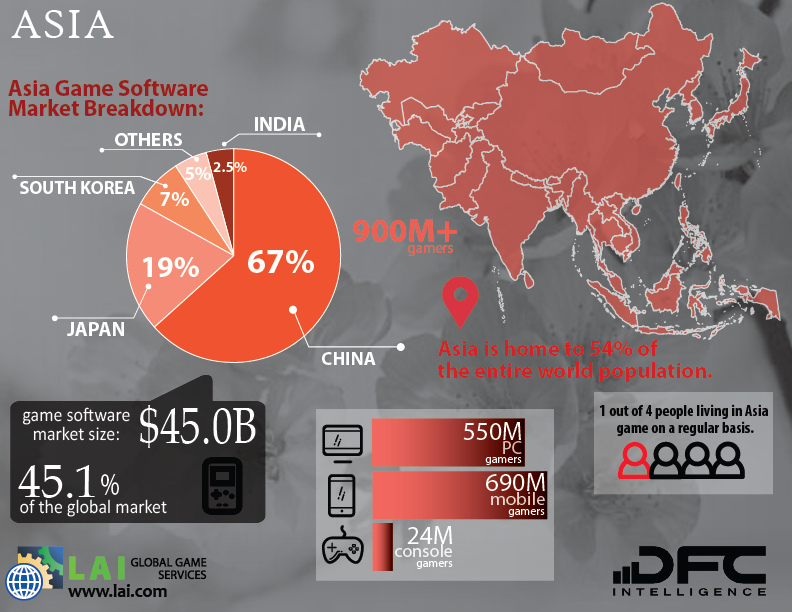 Asia Video Game Market Breakdown
The Asian video game market is the fastest growing region.
DFC Intelligence forecasts that revenue will pass $80 billion by 2022
Mobile games are the biggest driver of growth and are expected to reach over 70% of revenue in the region
This infographic is from the Game Market Analyzer app.  You can download the app here.
Detailed forecasts can be found in the Worldwide Video Game Forecasts report or by ordering an interactive data spreadsheet.